Seaside, FL Vacation Rentals
Seaside vacation rentals allow visitors to escape to one of the most beautiful beach vacation destinations in the world! The town of Seaside was one of the first communities of its kind and was built to create the feel of an old-fashioned beach town with a buzzing and fun social atmosphere that cannot be duplicated. When you book your Seaside, FL condo rental, you get a chance to experience the small town charm of this beach community on 30A.
The look of every Seaside vacation home and condo rental differs, but 360 Blue Properties is sure to have the Seaside, Florida rental that is perfect for you, or your family. Not only is the location breathtaking, the interior of the rentals in Seaside, FL provide visitors with a truly luxurious experience. The best part is that there isn't a home in Seaside more than a short bike ride away from the most beautiful beaches in the world. The beaches are accessed directly in front of the small Town Center that is filled with restaurants, unique shops, and everything else you'd expect from a small beach neighborhood in Florida.
Whether you are looking for a vacation rental home for the family or a cozy condo in Seaside to rent for just a few guests, there is a unit that fits your needs. While finding the right vacation home in Seaside is important, there are so many things to do in this little town you're sure not to spend too much time indoors! Many visitors have come and left in love with Seaside, and if you are planning your first trip to this classic beach community on Florida's Emerald Coast, don't expect anything less than perfect!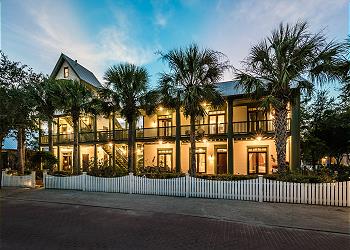 5 Bedrooms
|
7 Baths
|
Sleeps 18
(4)
(4)
3 Bedrooms
|
3 Baths
|
Sleeps 8
Explore Seaside's boutiques and dining options when you stay at "Sisters Three by the Sea." This Seaside home is 1,650 sq feet and offers fabulous Gulf views.
(7)
(7)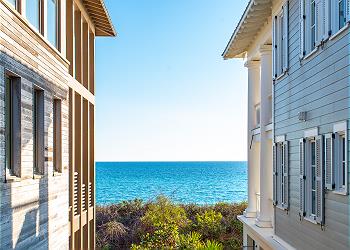 4 Bedrooms
|
4½ Baths
|
Sleeps 12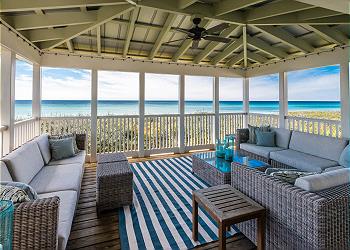 3 Bedrooms
|
3 Baths
|
Sleeps 10
'Here Comes the Sun' is a breathtaking 3 bedroom / 3 bath Gulf front Seaside home that has everything and more for your ultimate beach vacation. Browse the photos and video to see what all the fuss is about!
(16)
(16)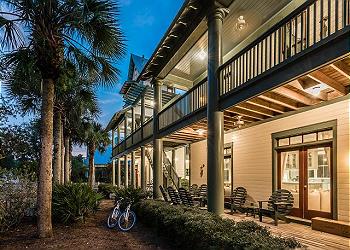 3 Bedrooms
|
3 Baths
|
Sleeps 12
(1)
(1)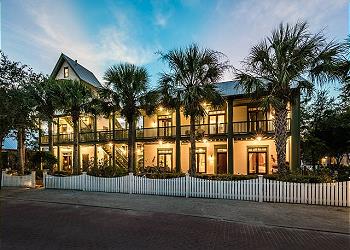 2 Bedrooms
|
2 Baths
|
Sleeps 6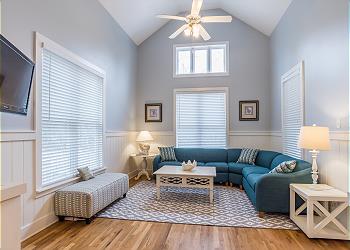 4 Bedrooms
|
2½ Baths
|
Sleeps 10
Enjoy all that Seaside has to offer at this charming, four bedroom beach cottage located across from Forest Street Park. Explore the area on the 4 adult bikes provided and enjoy easy access to all of Seaside's wonderful venues.
(14)
(14)
3 Bedrooms
|
3 Baths
|
Sleeps 10
(1)
(1)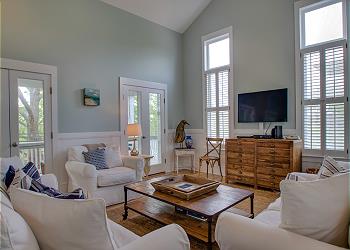 3 Bedrooms
|
2½ Baths
|
Sleeps 10
Plan your next beach vacation at My Three Sons, a fabulous beach cottage in the picturesque community of Seaside. With fabulous porch spaces and close proximity to all amenities, this 3 bedroom home has everything you need for a fabulous beach retreat!
(21)
(21)
3 Bedrooms
|
3 Baths
|
Sleeps 14
(6)
(6)