grayton-beach-a-wave-from-it-all-80-hotz-avenue
Grayton Beach "A Wave From It All" 80 Hotz Avenue | Santa Rosa Beach Vacation Rental
HOME HIGHLIGHTS:

- Private Heated Pool **Pool heating is available for this property from October 1st through May 1st for $25 per day**

- Complimentary Beach Service (2 chairs and 1 umbrella) Service will be provided March 1 - October 31st

- Pool Table

- Gulf Front

- Incredible Gulf views

- 6 Adult Bikes

- Free WiFi

*Beginning March 2019 a 6 passenger golf cart will be provided with this property.

EXECUTIVE ACCESS: Guests staying at this 360 Blue property have access to limited golf tee times at Shark's Tooth and Camp Creek Golf Courses, the tennis courts at Shark's Tooth Club and complimentary use of two kayaks or canoes for one hour per day, as well as 20% off stand up paddle boards at the WaterColor Boathouse.

LOCATION: This home is located steps away from the beach and walking distance to Grayton's local dining, such as The Red Bar and Chiringo.

DETAILS: Welcome to "A Wave From It All" a beautiful, four story, six bedroom vacation home located in the funky and fun community of Grayton Beach. This home was recently featured in the Visit South Walton "Your Home Away from Home" which highlights South Walton as our one-of-a-kind destination offering totally unique accommodations to fit any style.

"A Wave From It All" is certainly a one-of-a-kind beach front home featuring a spacious top-floor living space with an open living room and gourmet kitchen fit for a chef. With endless Beach and sunset views, "A Wave From It All" is sure to leave you with incredible vacation memories and it's a perfect beach retreat for large groups. Easily walk out to the beach and enjoy the emerald waters of the Gulf of Mexico. When you are ready to get out of the Florida sun, make a splash in the homes private pool! Guests will love this homes convenient location to the vibrant Grayton Beach nightlife with the Red Bar and other dining options located nearby.

SLEEPING ARRANGEMENTS (Sleeps 16):

SECOND FLOOR:

- Bunk Room: Twin over Twin Bunk Bed and Twin over Full Bunk Bed with Twin Trundle, Shared Bathroom with Shower/Tub Combo

- Guest Bedroom: King Bed, Shared Bathroom with Shower/Tub Combo

THIRD FLOOR:

- Guest Bedroom: Queen Bed, Shared Bathroom with Shower/ Tub Combo

- Guest Bedroom: King Bed, Shared Bathroom with Shower/Tub Combo

- Master Bedroom: King Bed, Private Bathroom with Shower and Tub

FOURTH FLOOR:

- Master Bedroom: King Bed, Private Bathroom with Shower and Tub

OTHER AMENITIES INCLUDE: 5 adult bikes provided, private pool. This property comes with 5 dedicated parking spots. Complete Clean Linen Participant - ALL linens, including comforters laundered upon every checkout.

360 BLUE STAFF & SERVICES: Exclusive Guest Experiences, Concierge Services, Grocery Delivery, Private Chef & More (Extra costs & advanced notice may be required)

Please note this property is in close proximity to local dining establishments. The food is fantastic and the atmosphere is lively!

Parties, weddings or events held at the property must be pre-approved in writing by 360 Blue. Otherwise, guests will be subject to HOA, Community and other associated fines.
Beach Chairs & Umbrella(s)
Thank you for entering your review. The review will become available to the system shortly.
June 2019 Stay
Rating:
We loved our stay. Elevator did work fine. Thanks for the quick attention to it. Close to beach, no issues with chairs or umbrellas. We plan to book another unit next year as the red bar will be open just down the street by then. Will be too noisy for our little ones.
April 2019 Stay
Rating:
We were three couples in our 50's and 60's and this house worked perfectly...each couple had a floor to themselves. The rooms were large, well appointed and immaculate. The addition of a wine refrigerator and ice maker on the top floor was a welcome addition. Ample cookware and dishes as well as wine glasses (you may find some champagne flutes we bought and left for future guests :). The elevator was certainly appreciated especially for luggage and groceries. A washing machine and dryer on the ground floor was perfect for beach/pool towels. An ice machine is also on the first floor making it easy to pack a small cooler for the beach. There is also an additional large washer and dryer on the second floor and an additional wine fridge in the room with the pool table. This house definitely has everything you need for a beach vacation along with a spectacular view from three different decks and close to amazing restaurants. We had a few issues with the fire alarm going off at unexpected times but the sta
Thanksgiving in Grayton
Rating:
9 adults and 7 kids spent 4 nights over Thanksgiving, INCLUDING the cooking of the traditional meal. No issues with kitchen supplies, but we brought lots of our own. Gas stove doesn't get a giant stockpot to boil without quite a wait, but it was worth it to stay in such a lovely home. Elevator was imperative for the older folks in our group. It worked great! Beds were super comfy. Pillows and linens were great. Decor was beach but classy and minimalist. Soothing colors. TVs were top notch. Proximity to Red Bar cannot be beat!! Everyone was able to escape to their private quarters when togetherness was overwhelming. Ice maker on ground level was loved. Beautiful sunsets from all balconies. Kids hung out around pool table and had a blast. Bikes were a hit. Heated pool. I mean, really, no stone was unturned!!! I would love to stay here again and will recommend it HIGHLY to anyone looking, including 360. Great service from realty company. Exemplary.
Property Manager Response:
We are so thrilled that you and your family had such a great time with us in Grayton Beach! We could not agree more, this home is perfect for larger groups and the location is second to none! Thank you for staying with 360 Blue, we hope to see you again soon!
July 2018 Stay
Rating:
What a wonderful house. We had a fantastic time!
Property Manager Response:
We are so glad that you enjoyed this home and your vacation! The photo you shared is beautiful! We look forward to seeing you again very soon!
July 2018 Stay
Rating:
I absolutely loved the home we stayed in! It was super clean, tons of room and easy access to everything Grayton Beach has to offer. My only issues are the construction next door and behind us the entire time. All day every day we were subjected to moving cars and having to rearrange cars to help with trucks coming to the house next to us.
Property Manager Response:
We are so glad you enjoyed the home and had a great vacation! We apologize for the construction you had to deal with. Our area is always expanding! We hope you are able to come down and visit again soon!
June 2018 Stay
Rating:
This house was great! Right on the beach, beautiful ocean views from any of the large balconies, and plenty of space for our group of 6. Kitchen was well stocked, as were the bathrooms with plenty of towels and extra bedding (there's also a pack-n-play available if you need). The service at 360 Blue was incredibly helpful and responsive for all our additional needs. While the pool was somewhat small, it was a nice convenience for the couple of days that we wanted to splash around after the beach. And even though cars are permitted to park on this area of the public beach, the daily chair service was set up in an area away from all the vehicles and right beside the lifeguard station. Being walking distance from Chiringo and Red Bar was also really nice. We absolutely love Grayton Beach and will definitely come back to stay here at A Wave From It All. Thank you for making our vacation so lovely!
Property Manager Response:
We are beyond thrilled that you enjoyed your stay with us in Grayton Beach! We agree that this home and area is a hard one to beat! We look forward to seeing you at "A wave from it all" again soon!
April 2018 Stay
Rating:
"A Wave From It All" was the perfect spot for our reunion. What a fabulous place! I came with 11 friends from college and everyone loved the house. We have been going to Beach together for 31 years and this was by far our favorite spot! The house is lovely with lots of comfortable beds for all. The view from the porch is incredible so we didn't go far! Just steps from The Red Bar made it really fun as well. 360 Blue was so welcoming and accommodating and quick to respond when we had a need. Your house is a little piece of heaven on earth and we plan to come back again!!
Property Manager Response:
We are overjoyed with how wonderful your time was here in Grayton Beach. We love this home as well and Grayton is one of our favorite spots! We look forward to hosting you and your friends and family again!
December 2017 Stay
Rating:
We had 13 people in our group. We were here to celebrate a 75th birthday. We enjoyed the red bar. The view was absolutely beautiful as well as the sunsets. The kids enjoyed the heated pool as the weather turned cold as well as the pool table. We had a few things that needed attended to and 360 blue was extremely fast in taking care of any request we made. Really enjoyable visit.
Property Manager Response:
What an incredible photo! The views and sunsets from this amazing home are truly spectacular. We are thrilled that you enjoyed your stay and we hope to see you back at the beach soon!
September 2017 Stay
Rating:
Such a lovely place! The views were amazing and it was extremely close to the ocean. Very clean. I loved that it came with bicycles already at the unit. We will stay again in the future! P.S.- We loved that the house was also next to a river that met the ocean... the kids had a blast kayaking and looking at the wildlife that the river and dunes brought with it (pictured above).
Property Manager Response:
This photo practically oozes relaxation! We are so happy to hear that you enjoyed your stay and the property so thoroughly! We are delighted you could take advantage of the complimentary bikes with the property and the easy access to the river! Thank you so much for choosing 360 Blue for your beach vacation and taking a moment to share your experience with. Be sure to visit us again soon!
August 2017 Stay
Rating:
Family beach vacation with three generations... We had a wonderful week at "A Wave from It All". The house was comfortable for the 13 of us and provided enough space and privacy for 5 families. We did have problems with roaches. 360 Blue sent pest control after our first call and followed up after. However this did not completely solve the problem. 360 Blue says they are planning to do a full extermination after we leave which will solve the problem for everyone in the future but left us stomping bugs for the week. One final note, none of the bicycle helmets fit me so if your an adult with a larger head, bring your own!
Property Manager Response:
What a stunning photo! Can't beat those gorgeous views! We are so sorry about the pest problem you had during your stay. With all of the rain we've had lately, it unfortunately tends to bring them out more. We do routinely spray all of our homes for preventative maintenance. We are happy to report, we did send out our 3rd party pest control company upon your departure and have resolved that. Thank you for staying with 360 Blue and we hope to have you back again soon!
June 2017 Stay
Rating: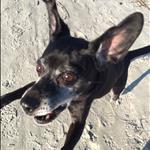 We had a great stay at "A Wave from it All." 360 Blue provided the best non-owner experience we have ever had and we have rented big houses for 20 years. Our groups would love to return but the trucks on the beach might be a deal-breaker for us. Even if you set up early to claim your spot they park so close you have to move. The beach was terrific and the view was incredible from the house. Overall a great experience.
Property Manager Response:
We are thrilled that you loved this amazing home as much as we do. So sorry to hear that the vehicles on the beach made your beach days anything less than perfect! We certainly hope that our beautiful white sand and emerald waters helped to make up for that. We hope to see you all back soon!
May 2017 Stay
Rating:
Great house! Location is very busy. Cars are allowed on the beach and became busy with moving cars at times.
Property Manager Response:
What a beautiful day for the beach! We are so happy you had such a great stay! We do apologize about the busy public beach. It is a popular spot on 30A, but we hope you were still able to make some amazing memories at the beach! Thank you for staying at 360 Blue and be sure to think of us for your next vacation!
May 2017 Stay
Rating:
Wonderful home. We enjoyed the close access to the beach, beautiful sunsets, and close access to local restaurants. Had a wonderful time and will definitely be back. The grandkids cried when we left.
Property Manager Response:
That photo is absolutely breathtaking! We are overjoyed to hear how much your family enjoyed staying, we hope you made memories to last a lifetime. Hope to see you again very soon!
Wow! This is the way to go to the beach!
Rating:
We thoroughly enjoyed our stay at \"A Wave from it All\". Our group of eight had plenty of room to spread out and enjoy our time at the beach. Everything was clean and ready to go when we arrived, and the communication with 360 Blue ensured that we had everything we needed. The main living area on the top floor was perfect for big groups and family meals, and the spacious bedrooms and plentiful balconies made it easy to find quiet space. Some unexpected pleasant surprises were the elevator, the ice machines, and the heated pool! It was also nice having a couple of great bars/restaurants within 100 yards of the property. All in all, a fantastic stay! Hope to be back soon.
Manager Response:
Sounds like you were really able to take advantage of everything this beautiful home and incredible community have to offer. We love Grayton Beach and A Wave from it All and we are thrilled that you do too. We look forward to having you back soon!
April 2017 Stay
Rating:
Loved the house it is beautiful!! Would be a perfect location but the vehicles on the beach ruin the experience. Was very disappointed to discover we were on a public beach. 360 Blue is awesome. Will rent properties from you again. (Just not this one)
Property Manager Response:
We are thrilled you enjoyed the home so much! Such a beautiful photo! We apologize for the inconvenience of the vehicles on the beach. Being that it is such a popular area on 30A, it does stay somewhat busy. We hope you were still able to enjoy your time on the beach and make some amazing memories. Thank you for staying with 360 Blue and we hope to have you back again soon!
When you book a stay with 360 Blue, you get access to a world class vacation with the area's most extraordinary eco-tourism adventures and family friendly experiences. We have a variety of activities from half day to full day experiences and we've handpicked every detail – door to door luxury transportation, kid's camps, stand-up paddling adventures and much more! Book your perfect getaway then let our guest ambassadors help you plan your adventures!