seacrest-beach-fantasea-21-sandal-lane
Seacrest Beach "Fantasea" 21 Sandal Lane
HOME HIGHLIGHTS:

- Distant Gulf Views

- This home is located walking distance to the beach

- 4 adult bikes provided

- Access to the 12,000 Square Foot Community Pool

- Complimentary beach shuttle service March 2nd - October 31st

- High Speed Wireless Internet

- Built in Natural Gas Grill

- This property comes with 3 dedicated parking spots.

- Complete Clean Linen Participant - ALL linens, including comforters laundered upon every checkout.

DETAILS: This Seacrest Beach home is bright, airy, and the perfect place for your "Fantasea" getaway. Offering four beautifully appointed guest rooms, a third-floor outdoor kitchen and living area with gulf views, and central location to Rosemary and Alys Beach, this home is the perfect location for your next 30A vacation!

Three spacious floors provide ample space for guests to relax and unwind. On the first floor are two guest rooms. The bunk room offers two cozy twin-over-full bunk beds and a private bathroom with a shower/tub combo—a perfect setup for kids! The first-floor master suite features a luxurious king bed, large transom French doors, and a private bathroom with a shower/tub combo.

On the second floor, neutral tones with pops of color create a serene and cheerful ambiance in the main living space. The living room offers plush sofas and a flat-screen television, and the open floorplan provides a wonderful flow to the dining and kitchen areas. The dining room features a large dining table with beautiful light wicker chairs and subtle coastal décor. Transom windows in the kitchen bring in abundant natural light and create a peaceful and rejuvenating place to prepare vacation meals. Stainless steel appliances, a gas range, and granite countertops make the gourmet kitchen a dream for any home chef. The second floor also features a beautiful king bed guestroom, which boasts transom windows and lots of natural light, as well as a shared bathroom with a glass-enclosed shower and single vanity.

The third floor presents a spacious master suite with a king bed and a private bathroom with dual sinks and a glass-front shower. A spacious third-floor balcony creates a wonderfully relaxing space and offers an outdoor kitchen with a built-in gas grill and a mini fridge, a mounted flat-screen television, and dining and living areas.

Guests in this incredible home can enjoy access to the beautiful 12,000-ft community pool and four custom 360 Blue adult beach cruiser bikes—perfect for exploring nearby Alys Beach and Rosemary Beach. Complimentary beach shuttle service offers quick access to the sugar white sand and sparkling emerald waters. Everything you need for the perfect beach getaway is right here at 21 Sandal Lane.

Book your "Fantasea" getaway in this stunning Seacrest Beach home by contacting 360 Blue today!

This fabulous home has everything needed for a wonderful vacation!

SLEEPING ARRANGEMENTS (Sleeps 12):

FIRST FLOOR:

- Master Bedroom: King Bed, Private Bathroom with Shower/ Tub Combo

- Bunk Room: 2 Sets of Twin over Full Bunk Beds, Private Bathroom with Shower/ Tub Combo

SECOND FLOOR:

- Guest Bedroom: King Bed, Shared Bathroom with Shower

THIRD FLOOR:

- Master Bedroom: King Bed, Private Bathroom with Shower

Parties, weddings or events held at the property must be pre-approved in writing by 360 Blue, otherwise guests will be subject to HOA, Community and other associated fines.
Thank you for entering your review. The review will become available to the system shortly.
March 2019 Stay
Rating:
This house was very nicely laid out for our party of 4 adults and 5 teens. Lots of living area space for us to spread out and we loved the roof top patio and would have used it more if the weather was warmer. Grill was clean and easy to use. Kitchen was well equipped and they supplied enough for a big group of people. One thing to note - there were no cleaning equipment supplied at all - like a vacuum or even just a broom. Also you'd need to bring or buy extra trash bags and dishwasher detergent and some wipes. What we found a little troublesome was the parking. Unfortunately the two garages were definitely too tight for our two mid sized SUVs. We decided to park single file on the driveway as it isn't wide enough for two side by side. Slight hassle but doable. Otherwise 360 Blue was very easy to work with and we'd rent from them again.
Property Manager Response:
We are so happy to hear how much you enjoyed your stay with us in Seacrest Beach at this amazing home! We agree that this home is perfect for everyone and we are so glad the kitchen was stocked appropriately for you! Thank you for staying with 360 Blue, we hope to see you again soon!
November 2018 Stay
Rating:
We suggest that a second set of washer/dryer should be put in the master bedroom on the 3rd floor. We notice the connections have already been install. We loved the house and had a great time at the property. Thanks
March 2018 Stay
Rating:
We loved everything about our stay in Seacrest Beach. The house was beautiful and worked out well for our family. Your company was great to work with and loved having all the information on the app. Looking forward to working with you again soon.
Property Manager Response:
We are so delighted that you loved everything about your stay in Seacrest Beach, including this beautiful home! Thank you for the kind words about our company-we love providing our guests with great customer service. We are glad you found the apps so useful and are excited to help you plan your next vacation soon. Thank you so much for the feedback!
Ms
Rating:
This home is beautiful! One of our most favorite houses on 30A so far. There were eight in our party, and there was more than enough space for all of us to sleep, eat, and relax comfortably. There are a lot of stairs, and the layout is choppy, but still managed to feel very open and private at the same time. There are several improvements, and updates that need to be made in order to reflect the home itself for what it truly is. First, the home just needs a REALLY GOOD deep clean. There were wrappers from the previous guests left in the drawers, mold on the corners of the 3rd floor master shower, a couple of sticky spots on the floor, leftover beer bottles upstairs on the outdoor deck in the cabinet, just to name a few. The third floor master shower DID NOT drain, possibly causing the aforementioned mold. The water pressure in the showers left a lot to be desired, on all three floors. The outdoor grill was VERY dirty, and could pose a fire hazard if not cleaned properly, all of the grilling tools were dirty as well, and could use an update. The kitchen was very well equipped, but the pots and pans were also dingy and dirty, and require an update as well. We LOVED that the home included four adult bicycles, the seats were comfortable and we enjoyed all of the rides we took. Great location, with easy beach access via tram or a short walk across the 30A. Great selection of books and games for adults and kids to peruse in downtime or on a rainy day. We checked out this morning, and we\'re very sad to leave this stunning home behind. Can\'t wait to return next year, and hope to stay at 21 Sandal Lane again!
Manager Response:
We are beyond thrilled to hear that you had such an amazing stay. This beautiful home is the perfect place for a beach getaway. Thank you so much for your valuable feedback. We are always looking for ways to improve and we are discussing this information with the homeowner. We hope to see you back soon!
August 2017 Stay
Rating:
We enjoyed our week in 21 Sandal Lane. Seacrest is a wonderful area. Favorite area was the rooftop porch. There are a few minor things with the house that need to be addressed.
Property Manager Response:
We are so happy you enjoyed your stay so much! Seacrest Beach is such a beautiful neighborhood and we are thrilled you love it as much as we do! We would love the opportunity to help resolve those issues, we are always available by phone and email if you would like to discuss them. Thank you for choosing to stay with 360 Blue and we hope to have you back again in the future!
July 2017 Stay
Rating:
We had a amazing time here in seacrest! The house is wonderful, plenty of room for multiple families, very private sleeping areas. The kitchen and roof top patio area are amazing. The view from the roof top patio is awesome! A few things to keep in mind are the outdoor grill needs to be updated asap, it is very dirty and old. Also some of the kitchen cabinets are dirty, and the bedroom sheets had a few stains, also the flooring was dusty and had the bottom of our socks dirty. Other than some of these issues everything about this home is wonderful, we will be staying here again. Hope these issues are resolved.
Property Manager Response:
We are so happy you and your family enjoyed Seacrest Beach so much! Thank you for taking the time to share your valuable feedback and we have notified the property manager to discuss with the owner. We do apologize about these issues. Thank you for staying with 360 Blue and we hope to have you back at the beach again soon!
June 2017 Stay
Rating:
Great location!!! Close walk to the beach and the bike path with own exit out to Alys Beach. Ideal location for a family on 30A. Open living floor plan but still private bedrooms. Living room had ample space for our large family of 9. Top Deck was a showstopper!! Small suggestions: bike pump would be appreciated, cable was out one night of the Stanley Cup, and heads up that the community pool isn't heated.
Property Manager Response:
We are so happy you and your family had such a wonderful vacation! Seacrest beach truly is in the perfect location along 30A! Thank you for your valuable feedback about the bike pumps. We are passing that information along to our bike vendor! The Seacrest beach community pool is unfortunately too large to heat. Thank you for staying with 360 Blue and we hope to have you back again soon!
May 2017 Stay
Rating:
Great home. There were 8 of us and a baby and we were very comfortable. There are lots of stairs so don't recommend for anyone who has trouble with going up and down. Roof top deck was great to have morning coffee, read, and relax. Grill was great and clean. Negatives is parking. We ended up backing into the fire hydrant. Day before house in front of us did as well causing damage to vehicles. Not recommended for oversized trucks or SUV's. A Kuerig would be a great add on. We couldn't find a broom and management brought one. The rooftop ceiling fan didn't work, it was reported upon arrival, acknowledged but never rectified because owner hadn't approved. Walk to beach 10-15 minutes, tram another option. Although house had pluses, issues with neighboring bikes being thrown in our path and access to driveway and the tightness and difficulty of moving would deter us from using this home in Seacrest again.
Property Manager Response:
Thank you so much for your valuable feedback. We are looking into all of the items you mentioned to make sure everything is in great working order and optimal for guests. We are thrilled that you enjoyed this beautiful home and we hope to see you back soon!
September 2016 Stay
Rating:
Great place for multiple families with children. Everyone has their own little space. The garage is great for beach stuff and the bikes are a great addition. Parking is a little tight, but once we started backing in, it was easily manageable. The highlight of the property is the 3rd floor balcony that overlooks the ocean and is the perfect spot for entertaining and socializing. We had a great visit! Thanks.
Property Manager Response:
Such a wonderful family photo and we always love to see those smiling faces! Thank you for choosing to stay with 360 Blue and we hope to have you back at the beach again soon!
September 2016 Stay
Rating:
House was great. Parking was very tough. Could use potholders, more cooking utensils and an iron/ironing board in the house.
Property Manager Response:
We are so happy that you enjoyed the house! Thank you for letting us know there appear to be a few things missing. We will make sure we get it taken care of! We hope to have you all back soon!
September 2016 Stay
Rating:
Great accommodations and location.
Property Manager Response:
We are so happy that you had such a great stay. We hope to have you back soon!
July 2016 Stay
Rating:
While the home had lots of stairs with an odd bedroom layout, it provided lots of privacy and Quiet spaces for our family & friends - total of 8 people. Kitchen, dining, living room are spacious and comfortable. Great to have bikes. Home needs a new coffee pot and grill needs a good cleaning (for safety issues). Driveway is tight, especially w/large vehicles and neighbors with large vehicles. Along 30-A we enjoyed George's restaurant, pontoon to Shell Island, kayaking at Camp Helen State Park, and paddle boarding at watercolor.
Property Manager Response:
Hi Herzberg Family: Thank you for sharing your picture, we love to see our guests having fun! A new coffee pot has been delivered to the house, and a brand new grill will be delivered to the house. We are so happy to hear that you guys enjoyed your vacation and hope to see you in the near future!
September 2015 Stay
Rating: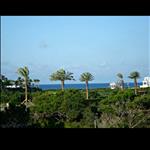 Amazing house!! Our party of 8 loved the beautiful home. The beds were comfortable, tons of space to spread out, 3rd floor balcony was a great way to spend the evening, and the bikes were very convenient. Everyone was very helpful during our stay. The shuttle was a great feature as long as it is in service. We found out the hard way that they don't run if it is raining, has rained OR may rain. The only negative thing is the driveway!! It is very difficult to get out of with the wall to the left and the construction behind. We would definitely stay at Fantasea again!
Property Manager Response:
What a great view! We are sorry to hear the driveway was an inconvenience but that should be relieved when construction is complete. This shouldn't be an issue for your next stay. We look forward to having you as our guest again soon!
September 2015 Stay
Rating: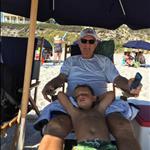 What a great house! The top outdoor deck is where we lived besides the beach! Great views, comfy beds, and convient to the best restaurants. We enjoyed havong the three master rooms on different levels for some privacy. This house does not dissappoint. The only thing i would change is having a bike tie up at the beach access so you can ride yoyr bike to and from the beach.
Property Manager Response:
It appears someone had too much fun in the sun. We are so glad your family was able to get some rest and relaxation in at this wonderful home. Please let us know when you are ready to start planning your next vacation!
July 2015 Stay
Rating: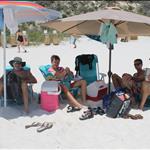 Firstly, the house has the most AMAZING beds and bedding. Everyone slept like a log! We loved the nice big house, but kind of laid out awkward, lots of stairs, but at least we weren't on top of each other. The big kitchen was wonderful with all the latest in equipment. We enjoyed the third floor patio where we relaxed at night, grilled and watched year old football games (the men had the upper hand). The only negative thing that I have to offer is that the wood flooring seems to be awfully dirty, as if it has not been steam cleaned in a while. Spots where things were spilled before us, and we'd take our baths and our feet were immediately very dirty from walking on the wood flooring. It's off the beaten path and far from the pool and the beach; I think the pricing was high for the time of year and the aforementioned negatives. Thank you for allowing us to stay in your home. Overall, we give it a 4.
Property Manager Response:
Thank you Gunnin Family! We're happy you all had a great time at 21 Sandal Lane! We will be sure to address the wood flooring with the appropriate teams, thank you for the feedback. We'd love to have you all back again!
June 2015 Stay
Rating: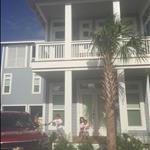 The house is great! We loved having 3 king beds and bunks for the kids. This is the closest you can get to Alys Beach without paying Alys prices. The house backs up to the Alys grounds. There is a gravel road behind the house we used to walk to Alys for movie night. The 3rd floor outdoor covered patio is great for morning yoga. The house was perfect for our family of 3 couples and 3 kids. The tram is nice to catch a ride to the pool or beach as they personally come to the home to pick up. The tram usually took about 10-20 min after the call to arrive. The bikes were great too. Thanks!
Property Manager Response:
Thank you for sharing! This home is in such a great location with so much available just a quick walk or bike ride away! We're glad you took advantage of the complimentary beach shuttle! We hope to have you back for more relaxing morning yoga and movie nights! Thank you!
When you book a stay with 360 Blue, you get access to a world class vacation with the area's most extraordinary eco-tourism adventures and family friendly experiences. We have a variety of activities from half day to full day experiences and we've handpicked every detail – door to door luxury transportation, kid's camps, stand-up paddling adventures and much more! Book your perfect getaway then let our guest ambassadors help you plan your adventures!