watercolor-104-buttercup-street
WaterColor 104 Buttercup Street
HOME HIGHLIGHTS:

- Short bike ride or walk to the beach

- Close to Western Lake

- 2 swing beds

- Total house sound system

- Free WiFi

- Washer/dryer

- Enclosed outdoor shower

- Propane grill

- 4 adult bikes

- 2 dedicated parking spots with additional parking located throughout community

- Complete Clean Linen Participant—ALL linens, including comforters, laundered upon every checkout

Guests staying in WaterColor will have access to the newly expanded WaterColor Beach Club. It features a new main pool and lounge area, second pool deck with additional lounge seating, and third pool with zero-entry, as well an enhanced WaterColor Grill, and new sunset bar, Costa Chica. All have scenic views of the Gulf of Mexico.

DETAILS: Grab a book or a glass of wine while relaxing on the wrap-around screen and open porches—both up and downstairs. Enjoy the sweeping view of Rose Mews Park from the front porches. You can almost hear the ocean waves.

A memorable experience awaits you at 104 Buttercup. This 3500 sq. ft. spectacular home and carriage house has it all—great location, expansive wrap-around porches, bunk room with multiple TVs, and a huge open kitchen and living area that is perfect for gathering your family and friends. You will really enjoy the gourmet kitchen, complete with high-end appliances such as a Subzero refrigerator, Bosch dishwasher, custom cabinetry, and extensive granite countertops. Seating for seven at the counter and 10 at the dining table will allow for fun conversation among family and friends. This charming 2 level home has 10-foot ceilings, TVs in all bedrooms, multiple nooks for privacy, and quality finishes. There are lots of places you can relax and enjoy the coastal lifestyle. For those who desire extra privacy, the quaint carriage house offers a nice get-away. Located in a quiet area of Watercolor and just a short walk to the beach, you can't ask for a better location for your vacation!

SLEEPING ARRANGEMENTS:

SECOND FLOOR

- Primary Bedroom: King Bed, Private Bathroom With Jacuzzi Tub and Walk-In Shower

- Guest Bedroom: King Bed, Private Bathroom with Shower Only

- Bunk Room: Queen-over-Queen Bunk Bed, Two Sets of Twin-over-Twin Bunks, Private Bathroom with Shower/Tub Combo

CARRIAGE HOUSE

- King Bed, Queen Sleeper Sofa, Private Bathroom with Shower/Tub Combo

Weddings are not allowed at this home. If this policy is violated, you may be asked to vacate the property and forfeit any rental payments and be subject to HOA, community, and 360 Blue fines.

Please note: Effective March 15, 2014, golf cart rentals in WaterColor must be made through The Electric Cart Company and will be limited to 60 vehicles throughout the community at any given time.
Thank you for entering your review. The review will become available to the system shortly.
December 2019 Stay
Rating: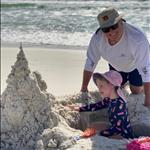 104 Buttercup is the perfect home to gather with your spouse, kids and grandkids for a low maintenance, memory making holiday experience. 2019 was our second year to spend Christmas at Watercolor. This home is great for relaxing, cooking meals together and enjoying family time on the beach or on the large wrap-around porches at the house. We love it! Looking forward to more times together in this beautiful home and resort.
Property Manager Response:
We are so glad that you all enjoyed another holiday season with us in Watercolor! We agree that this home is the perfect place to spend time together and make lasting memories! We especially love the photo you shared! Thank you for staying with 360 Blue, we hope to see you again soon!
July 2019 Stay
Rating:
We loved our stay at 104 Buttercup !!! The location was amazing and easy to take bikes everywhere! The porches were endless and the front porch is directly across from a green... the hallways were huge and the house was perfect for entertaining !!!
Property Manager Response:
We are so glad that you enjoyed your stay with us in Watercolor! We completely agree that this home has it all and makes for a wonderful spot to relax and make lasting memories! We loved the photo you shared and we hope to host you all again very soon! Thank you for staying with 360 Blue!
SE Leadership Foxholes
Rating:
Great week of connecting, mutual learning, and thought leadership with these leaders from Arkansas, Louisiana, Alabama and Georgia. The Lennard's place at 104 Buttercup is ideal for rest, deepening relationships and getting a line of sight on your next best move as a leader!
Property Manager Response:
What a wonderful photo you shared with us! It really shows how much fun you all had during your stay with us in Watercolor! Thank you for staying with 360 Blue, we hope to see you again soon!
August 2018 Stay
Rating:
We enjoyed our annual family beach vacation with our two sons , their wives, and our two young grandsons , 8 and 10 yrs age at Water Color beginning , Sat. August 18 , and checking out Sat .AM. August 25 , 2018. We all stayed together that week in the wonderful home at 104 Buttercup St. in Water Color and enjoyed it.
Property Manager Response:
We are so glad that you enjoyed your vacation with us in Watercolor! Thank you for choosing 360 Blue for your vacation rental needs and we hope to host you all again very soon!
Southeast Leadership Foxhole
Rating: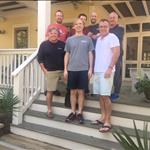 The Lennard's place at104 Buttercup serves as one of the best possible set ups to conduct our organizations' Leadership Foxholes in the Southeast. Beautiful, spacious, inviting, you feel "at home" when you walk through the doors. On a scale of 1-10, we rate it as a solid 20!!!
Property Manager Response:
Sounds like you had a truly incredible stay. We are thrilled that you love this amazing home as much as we do. We hope to see you back soon!
September 2017 Stay
Rating: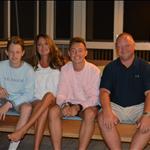 We stayed at 104 Buttercup and it was the best place ever. We have stayed there several times and it is always fun. WE brought another family this year and they were also impressed with the house and the service from 360 Properties!!! THanks for everything
Property Manager Response:
What a great family photo! It's definitely one to frame and treasure for years to come! We are delighted that you enjoyed your stay with us so much! This property really is perfect for multiple family vacations! Thank you so much for choosing 360 Blue and taking the time to share your experience with us! Be sure to come visit again soon!
June 2017 Stay
Rating:
We thoroughly enjoyed our stay. This was a first time vacation of my husband and his two children and their families. Perfect for a wide range of grandkids, especially for Fathers Day! Loved the porches and open downstairs living. It was great
Property Manager Response:
What a great photo! We are so thrilled that you had such a great stay in this amazing home. It sounds like everyone had the perfect beach getaway. We look forward to having you back soon!
February 2017 Stay
Rating: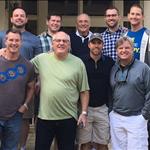 104 Buttercup has been the home to the Southeast Leadership Foxhole for the past 3 years. The Lennard's place is one of the best spots on 30a for relaxing, decompressing, and enjoying the company of friends you trust and respect!!! Highly recommend this home!!!
Property Manager Response:
What a handsome group! We are so happy you've chosen to stay with 360 Blue for your annual trip! Thank you again and we hope to have you back again soon!
December 2016 Stay
Rating:
As this was our second year at Watercolor, the location was great. We couldn't ask for more. The house was clean albeit a bit darker than we prefer. The staff giving the final inspection were not the friendliest and didn't make our first few minutes feel very inviting. They simply said there were things wrong with the house and we needed to take it upon ourselves to call management to fix them. That wasn't the welcome we were expecting. Fortunately a very nice lady from the office called immediately to make sure all was well. Much appreciated. The one area that couldn't be overlooked was the fact that the HVAC system went out. The air/heat could not regulate itself and with two families staying in the house, we all found ourselves wide awake at 2am because the heat rose to 81 degrees. It would not shut off. Seeing that it was 60 degrees outside, you can imagine the extreme discomfort. That unfortunately happened more than once, making it tough to get a comfortable night's sleep. Very disappointing to say th
Property Manager Response:
Thank you so much for our valuable feedback. The issue with the thermostat has been remedied and made easier for all guests to use. We are so sorry that staff at your arrival did not provide 360 Blue level service. We are working to make sure that does not happen again. We sincerely appreciate your feedback and hope to have you all back soon.
July 2016 Stay
Rating: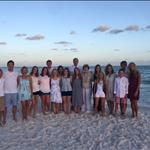 Our annual family trip to Watercolor every year is always special & full of great family time and endless things to do! There were 20 of us this year! Most of us stay in the 104 Buttercup home and enjoy the luxurious, beautiful, & comfortable house with all the sitting areas, porches and a large kitchen that accommodates feeding us all! If we are not at the beach, pools or bike riding to Seaside & the many trails, we can be found lounging or visiting in every area of the home from the porch swings, comfy sofas, Adirondack chairs on the front porch or the hammock on the upstairs balcony!
Property Manager Response:
Hi Lennard Family: That is a great family photo, thank you for sharing it with us! We are glad to hear that you guys took full advantage of every space in the home. We hope your next family reunion is at 104 Buttercup :)
July 2016 Stay-Lilley/Waid clan
Rating:
What are wonderful home!!! Impeccably decorated, very clean, comfortable beds, and so accommodating! If you are looking for one of the most beautiful homes in Watercolor, look no further than 104 Buttercup! Kitchen was stocked with all the essentials. We had 2 families stay, with a total of 9 of us-there was plenty of room still left! All of the porches, swings, and various outdoor seating was amazing!! Hope to return to this home in the future!!
Property Manager Response:
Hi Lilley Family: Thank you for sharing your picture with us! It sounds like you guys had a great time! We hope to see you next summer :)
June 2016 Stay
Rating:
We needed a house close to town and beach for 7 teenagers who crave instant gratification and action! My husband I loved the upscale home -- exactly what we expected from the photos. 360 Blue pointed us to this house after our request and made a perfect match. Responsive to small issues and professional, 360 had a new customer in us! Great location and neighborhood. Just what we wanted in a summer beach week.
Property Manager Response:
Wells Family: Thank you for sharing your stay with us! We are so glad to hear you enjoyed your stay and that we had a hand in making your vacation great! We hope you will come back and stay with us on your next beach vacation!
April 2016 Stay
Rating:
We are a family of nine covering three generations that stayed at 104 Buttercup. The home fit our exact needs, was clean & true to the pictures in the advertisement. The AC downstairs was not working upon arrival. 360 blue had it up and running within six hours. We enjoyed the beautiful home & the community during our stay. Thank you 360 blue for making this a memorable vacation for all of us!
Property Manager Response:
We couldn't me more thrilled that you have chosen us for this year's escape to the beach! We love to be a part of such wonderful traditions. Looks like the perfect beach day to build such a wonderful sandcastle! We are happy to hear that the minor issue with the AC didn't stop you from enjoying your vacation at 104 Buttercup! Thank you for choosing 360 Blue and come back and visit us again soon!
Chip Jackson
Rating: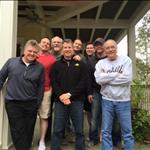 104 Buttercup has served as home for the Southeast Leadership Foxhole, sponsored by The BiLD Training Center at Fellowship Northwest Arkansas. The Lennard's house is perfect for soul keeping and mutual learning for spiritual leaders throughout the Southeast, from Louisiana, Mississippi, Florida, Alabama, Georgia and Arkansas. Spacious, inviting and compelling. It is where God stays when it comes to Watercolor!
Property Manager Response:
We are so pleased your group enjoyed this beautiful Watercolor home so much! Peace and tranquility absolutely resound from this property! Please come back and relax with us again soon!
When you book a stay with 360 Blue, you get access to a world class vacation with the area's most extraordinary eco-tourism adventures and family friendly experiences. We have a variety of activities from half day to full day experiences and we've handpicked every detail – door to door luxury transportation, kid's camps, stand-up paddling adventures and much more! Book your perfect getaway then let our guest ambassadors help you plan your adventures!