watercolor-147-scrub-oak-circle
WaterColor 147 Scrub Oak Circle
HOME HIGHLIGHTS:

- Located in WaterColor's Lake District

- 8-minute bike ride to beach

- 150 yards to the Famous Frog Pool

- 5-minute walk to Camp Watercolor

- Fully-equipped gourmet kitchen

- Living room fireplace

- Expansive porches

- Propane grill

- 2 dedicated parking spots with additional parking throughout community

- 4 adult bikes

- Complete Clean Linen Participant – ALL linens, including comforters laundered upon every checkout

Guests staying in WaterColor will have access to the newly expanded WaterColor Beach Club. It features a new main pool and lounge area, second pool deck with additional lounge seating, and third pool with zero-entry, as well an enhanced WaterColor Grill, and new sunset bar, Costa Chica. All have scenic views of the Gulf of Mexico.

DETAILS: This 3-story, 4-bedroom, 4-bath home in the Lake District of WaterColor features a comfortable living area with cozy seating, an open concept kitchen for entertaining, and a dining room table that seats 8!

This home is just 150 yards to the famous Frog Pool, a 5-minute walk to Camp Watercolor, and an 8-minute bike ride to the beach! With expansive porches, a fully equipped gourmet kitchen, and a 3rd-floor kids loft, this home offers everything you need for an awesome Watercolor vacation! Soak up the famous sunshine of lovely Watercolor, Florida, in this fabulous and convenient home!

This home participates in our Complete Clean Linens program. This means that you may enjoy plush, king-size pillows on every bed and rest easy with the knowledge that ALL bedding is laundered after each guest checkout. Ready for a vacation? Check availability and book with 360 Blue today!

SLEEPING ARRANGEMENTS (Sleeps 12):

- Primary Bedroom - King Bed

- Guest Bedroom - King Bed

- Guest Bedroom - Queen Bed

- Guest Bedroom - Twin-over-Queen Bunk Bed

- Additional Kids Large Loft - 3 Twin Beds

Weddings are not allowed at this home. If this policy is violated, you may be asked to vacate the property and forfeit any rental payments and be subject to HOA, community, and 360 Blue fines.

Please note: Effective March 15, 2014, golf cart rentals in WaterColor must be made through The Electric Cart Company and will be limited to 60 vehicles throughout the community at any given time. Only one cart may be rented per home, and rentals will be granted on a first-come, first-served basis.
Thank you for entering your review. The review will become available to the system shortly.
July 2019 Stay
Rating:
Overall the property accommodated our group of 15( 11 adults and 4 children). Upon arrival several of the showers were found to still have mildew/and mold in them. I had to call for them to be cleaned again. Overall the property shows wear and some staining on the furniture. Part of the stove top did not work and the refrigerator did not keep an appropriate temperature and our milk and some produce spoiled because of it. I would likely not rent this property again. The reason I gave 3 stars overall is because 360 blue customer service was very responsive to our calls for service and would show up promptly. Nothing was ever really solved in regards to the refrigerator.
Property Manager Response:
We are so happy you had such a great stay in Watercolor. We do apologize for the maintenance issues you experienced during your stay- but are happy to report they have been resolved! Thank you so much for letting us host you and we hope to have you back as out guest again soon!
April 2019 Stay
Rating:
The house is amazing! It was beautiful inside and outside! We had a great experience! The pools were great! The property was great! It was a great community to bike in! The scenery was astonishing!
Property Manager Response:
We are so delighted that you enjoyed your stay with us in Watercolor! We agree that this home allows for you to sit back and relax plus take in the amazing surroundings for your beach getaway! Thank you for joining us, we hope to host you all again soon!
March 2019 Stay
Rating:
Thanks for allowing us to stay in your wonderful home. It was perfect for our daughters Spring Break trip. We enjoyed having the bikes right there and the bike trail in the back of the house. We could jump on the trail and be in Watercolor or Seaside very quickly.
Property Manager Response:
We are so glad that you all enjoyed your vacation with us in Watercolor at this amazing house! Thank you for staying with 360 Blue, we hope to host you all again soon!
February 2019 Stay
Rating:
We had a fabulous week at 147 Scrub Oak Circle. Perfect home for four generations: great grandparents were on the ground floor and could get away from the hustle and bustle of the younger generations. Excellent open kitchen, dining, and living areas. LOVED the screened in porch, grill, and other amenities. The kids loved the Frog Pool just down the road. We contacted 360 to see if we could get a cart to pull behind one of the bikes and it was delivered and attached within an hour! We are very grateful to the owners who placed a week in their beautiful home on the Sonder Project auction. We were thrilled to have the winning bid and we couldn't have asked for a better home for our family's vacation needs. THANK YOU owners and thank you 360 Blue for such amazing service.
Property Manager Response:
We are so delighted that you all enjoyed your stay with us in Watercolor! We especially loved the photo you shared, looks like everyone had a blast! This home really does have it all to accommodate larger groups and families and is in a great location to enjoy the surrounding area! Congratulations on your auction win! We look forward to seeing you again soon!
July 2017 Stay
Rating:
Second year staying at the same house, 147 Scrub Oak Circle. Love the house. Great value. Extra sleeping space for the money. 360 was very responsive to the two minor request I had of them during our stay.
Property Manager Response:
What a stunning sunset photo! We are so happy you yet again had such a wonderful stay in 147 Scrub Oak Circle! Thank you so much for being a repeat client of 360 Blue and we can't wait to have you back again soon!
March 2017 Stay
Rating:
Property was ok. needs to be painted and furniture reworked. lots of stains. not well appointed with liens. bathroom had two towels, no face or hand towels.
Property Manager Response:
Thank you so much for the valuable feedback. We have forwarded on to the homeowners so the can decide how they would like to move forward. We always appreciate the opportunity to continue to improve. We hope your enjoyed your time here with your family and look forward to having you back soon!
October 2016 Stay
Rating:
We have been to Watercolor every year for ten years and love the place. We only had a short trip this time around but this property was such an amazing surprise. Clean and well appointed, it is away from the crowd but has great access to the front sections via sneaky little trails, bridges and bike paths. It is also 100 yards from the famed Frog pool. The bunk room up top was fantastic for the kids and the decks/porches were brilliant for the adults. To cut myself short and stop bragging on the property I just have to say that this will undoubtedly, in the future, be our first repeat property rental down here. That is not to say other properties are not great but rather that this one is just that good. Highly, highly recommended.
Property Manager Response:
We are so happy you and your family enjoyed the home so much! Those bunk rooms are definitely a plus! Thank you for staying with 360 Blue and next time you'll have to visit us for a longer trip!
August 2016 Stay
Rating:
Great House in a perfect location. Very Clean as well
Property Manager Response:
We are so glad you enjoyed your stay. We hope to see you back at the beach soon!
July 2016 Stay
Rating: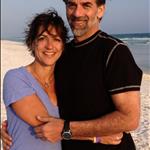 360 Blue is fabulous. They are professional and responsive and a pleasure to work with in setting up our stay.
Property Manager Response:
Hi Franklin Family: You guys look so cute on the picture! Thank you for choosing 360 Blue and we hope to see you again in the near future :)
June 2016 Stay
Rating:
Great family vacation. We had 6 adults and 6 kids, slept everyone comfortably. The 360 staff was very helpful with accommodating us with anything we needed. Watercolor is a family friendly environment where we have decided we will be back yearly.
Property Manager Response:
Gorgeous photo! Watercolor truly is a place that you feel drawn back to. We are so happy to you enjoyed being here as much as we loved having you. We look forward to seeing you next year!
May 2016 Stay
Rating: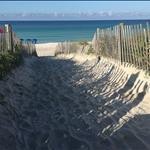 I loved the aesthetic of the property. There were a few drawbacks though. We are accustomed to staying steps from the beach but thought that we would give Watercolor a try. We were told how close to the water the property was. Unfortunately, it took us a couple of days to find a path via bike that wasn't a huge hassle. Even after that, we found that the location on the beach for the expensive chairs and umbrellas we prepaid for was HORRIBLE. We were literally on the 5th or 7th row EVERY day! We tipped the guys who put out the chairs to no avail. We were only front row on our last day because we got there at 5:15am and put chairs we bought up front. NIGHTMARE. Also, the Wifi in the property doesn't work worth a flip, the bike co. we used through 360 Blue picked up our trailer 2 days before they should have even though we paid for it and the plugs in our bathroom never worked. Lots of hassles put a damper on the trip. Thankfully, the beach itself and town are lovely.
Property Manager Response:
What a great picture you captured of the sugar sand dunes! Thank you for all of your valuable feedback. We're sorry you had frustrations with the WaterColor beach chair service. We'd be happy to provide service for you next time at the less crowded public beach access in WaterColor! Our maintenance team will be sure to address the bathroom outlets ASAP. Thank you again for sharing and for staying with 360 Blue!
Thanksgiving 2015
Rating:
We spent Thanksgiving week in this beautiful house. The weather was gorgeous, the house was great, and the Watercolor amenities were fabulous. Our extended family gathered at "our" house and grilled out on Wednesday night. The flow of the house made accommodating a large group easy. The 360 Blue Team attuned to our every need....we couldn't have asked for a more perfect week in EVERY way!
Property Manager Response:
Thank you for sharing! How wonderful you and your extended family had the opportunity to get together for the Thanksgiving holiday! We are certainly thankful for each and everyone of you! We'd love to have you stay with us at this home again for another memorable family vacation!
When you book a stay with 360 Blue, you get access to a world class vacation with the area's most extraordinary eco-tourism adventures and family friendly experiences. We have a variety of activities from half day to full day experiences and we've handpicked every detail – door to door luxury transportation, kid's camps, stand-up paddling adventures and much more! Book your perfect getaway then let our guest ambassadors help you plan your adventures!