watercolor-27-running-oak-circle
WaterColor 27 Running Oak Circle
HOME HIGHLIGHTS:

- Private Heated Pool. Pool and sitting spa are heated together. Pool heating is available for an additional fee of $25 per day. Pool will be heated to 83 degrees and cannot be changed.

**Pool heating is available for this property from October 1st through May 1st

- 6 Adult bikes

- Outdoor Grilling Area

- Large Pool Deck with Lounge Chairs

EXECUTIVE ACCESS: WaterColor guests staying at this 360 Blue property have complimentary access to 5 award winning community pools, the use of two kayaks or canoes for one hour per day, as well as 20% off stand up paddle boards at the WaterColor Boathouse and, for an additional cost, limited tee time access to award winning Shark's Tooth and Camp Creek Golf Courses, 20% off daily or weekly passes at the WaterColor Fitness Center and 2 tennis courts at both WaterColor and Shark's Tooth Club.

LOCATION: This home is located a short bike ride from the beach.

DETAILS: Luxury and leisure go hand in hand at 27 Running Oak Circle, a brand new, impeccably designed home in WaterColor's Forest District. This six bedroom, six and a half bathroom home boasts a private pool and spa, a spacious outdoor grilling area, a separate carriage house and fabulous accommodations for up to 16 guests comfortably. The first floor offers an open floor plan made up of the living area, dining area and fully equipped, gourmet kitchen as well as a spacious master suite. On the second floor you will find an additional master suite with it's own private balcony and two guest bedrooms, each fashioned with en suite bathrooms. A bonus living area on the second floor offers an great spot for the kids to retreat and the third floor brings more incredible spaces with another guest bedrooms and more commons spaces to relax. Explore WaterColor's winding ways on the bikes provided or head over to neighboring Seaside for delectable dining options. Check availability and book your next beach retreat at this spectacular abode!

SLEEPING ARRANGEMENTS (Sleeps 16):

FIRST FLOOR:

- Master Bedroom: King Bed, Private Bathroom With Shower and Tub

SECOND FLOOR:

- Master Bedroom: King Bed, Private Bathroom With Shower and Tub

- Guest Bedroom: King Bed, Private Bathroom With Shower

- Guest Bedroom: Queen Bed, Private Bathroom With Shower Tub Combo

THIRD FLOOR:

- Guest Bedroom: Queen Bed, Two Twin Over Twin Bunk Beds, Private Bathroom With Shower

- Carriage House: King Bed, Private Bathroom With Shower

FEATURES & AMENITIES INCLUDE: 6 adult bikes, private heated pool with large pool deck and lounge chairs. This property comes with 4 dedicated parking spots. Additional parking can be found throughout the community. Complete Clean Linen Participant - ALL linens, including comforters laundered upon every checkout

360 BLUE STAFF & SERVICES: Exclusive Guest Experiences, Concierge Services, Grocery Delivery, Private Chef & More (Extra costs & advanced notice may be required)

Weddings are not allowed at this home. If this policy is violated, you may be asked to vacate the property and forfeit any rental payments as well as be subject to HOA, community and 360 Blue fines.
Thank you for entering your review. The review will become available to the system shortly.
December 2017 Stay
Rating:
We had a wonderful time with our family of 13. The house was great and accommodated our family perfectly. However, there were several problems with appliances and technologies. The internet didn't work, but the company fixed it immediately. Later we found that the microwave and the griddle didn't work. Also, the hot water in the downstairs bathtub did not work either. On the other hand we loved the outdoor fireplace and the surrounding pool, patio and decks.
October 2017 Stay
Rating:
We always have a great time in WaterColor... this is the second time our group of 12 has stayed in 27 Running Oak. The house is beautiful with a wonderful spa pool...the low marks are for issues with the pool heater, the freezer and the television/internet. Also , the kitchen could use more dishes, utensils and an ice maker. The home has plenty of room for all of us comfortably.... we have used 360blue for our accommodations for several years with no problem . This year was a little different. We started planning this years trip last fall and made reservations in the Spring . 4 days before checking in we were told that the home we had rented was no longer available.
October 2017 Stay
Rating:
We stayed in this house for Fall Break with two other families. This was an absolutely gorgeous home with a large beautiful pool. It is hands down the nicest home we have rented in this area. The bedrooms, bathrooms and closets are all very spacious. Most every room has a closet or bathroom that can easily hold a pack 'n play for a small baby. The 3rd floor was perfect for the six boys we had traveling with us, and it was so nice for them to have their own space. And the carriage house is ideal for grandparents who want away from the noise. The house is really lovely. As several other reviewers have mentioned, the pool alarm is incredibly loud and annoying. You can bypass the sensor with a little duct tape. While I do understand the liability issue, there should be some way to bypass (without tape!) the system if you are traveling with kids who are old enough to go in and out of the pool area safely. I would recommend this house to anyone, but I will say the kitchen needs some major improvements. *Dis
Property Manager Response:
What a precious photo! It looks like a memory they will treasure for years to come! WE are so happy to hear that you enjoyed the home and your stay with us so much! The layout of the home and the carriage house really do make this the perfect property for large families! Thank you for choosing 360 Blue for your Fall Break vacation and taking the time to share your valuable feedback with us. We hope to see you all back at the beach again soon!
August 2017 Stay
Rating:
We had 3 families traveling from Dallas and really enjoyed our stay. The house was very spacious (we had 7 adults + 9 kids), and it was great having a nice pool. The pool alarm is tough to get used too - it goes off every time a door is opened and won't disarm until someone turns it off - so that would be our only major negative. Although I also understand the flip-side of it being a safety issue. The WiFi was slow and sporadic, so I have put in a request to address for future guests. It would have been nice to have a wine fridge, as well as more than one washer/dryer set. Overall, our stay was fabulous - we have been coming to Watercolor for many years, and love it each and every time! xoxo
Property Manager Response:
What a great photo! You truly captured the welcoming feel of the home! We are so happy to hear that you enjoyed your stay with us in Watercolor and found the home to be so accommodating for your group! We know how important having plenty of space is when travelling with a large group! We appreciate your feedback on ways we can improve the property and will be passing the information along! Thank you so much for choosing 360 Blue for your beach vacation. We hope you'll be back to see us again soon!
July 2017 Stay
Rating:
This was our second trip to Seaside. Hands down the best place to visit, and 27 Running Oak Circle was outstanding! Our family of 6, along with friends and their family of 5, stayed comfortably. The pool was a great way to wind down after a day in the sun and sand. Plan on coming back again!!
Property Manager Response:
We are so happy to hear that you enjoyed your stay with us so much! We know just how important plenty of space can be with large groups and are happy to hear the home accommodated you so well! Thank you so much for choosing 360 Blue for your beach vacation. We hope to see you back at the beach soon!
March 2017 Stay
Rating:
We had a great time bringing our family down for Spring Break! We hope to come back soon.
Property Manager Response:
Looks like it was the perfect day at the beach! Thank you for staying with 360 Blue and we hope to have you back again soon!
Smart Family Vacation -2016
Rating:
What a wonderful week in Watercolor! Our family absolutely loved the home, it was the perfect size for our large family, the pool was refreshing after days at the beach and the bikes were a huge hit for all ages! Thanks to 360 Blue for providing such great services. Great memories were made during our first visit!! We will definitely be back.
July 2016 Stay
Rating:
We had a large group this year and overall 360 blue rental regency did not live up to our expectations. We have rented houses for the last 7 years in watercolor and have experienced much greater customer service, amenities, and attention to detail. Although the house was beautiful the featured attraction was the pool which we enjoyed immensely. However, although the house can accommodate a large group it is poorly set up for entertaining. I.e. : broken appliances, broken AC, and poor kitchen items. The bikes that were provided by 360 blue were of poor quality.
Property Manager Response:
We are so sorry that your stay did not live up to your expectations. We appreciate your valuable feedback and are absolutely looking into all of your concerns to ensure they are addressed. Please know, that we have a full staff of guest service agents and maintenance techs that will be happy to address any concerns you have next time you are in town, we are just a phone call away. We sincerely hope that you had an amazing time with your family.
June 2016 Stay
Rating: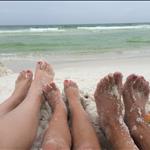 We had the most awesome time ever! We absolutely fell in love with Watercolor/Seaside and are already planning on coming back next Summer if not before!! Our place was top of the line and great location and will defiantly be booking here again. Thank you 360 Blue for the best beach vacation we have taken in a long time!
Property Manager Response:
We are so thrilled to hear that you had such a great time! We loved having you with us. This community really is something that you are drawn back to. We can't wait to have you back!
April 2016 Stay
Rating:
We enjoyed our stay at this beautiful home. We were celebrating a Birthday a group of girlfriends!!! This home is beautiful we enjoyed the pool etc... A few suggestions , the pool alarm is more than annoying I wish there would have been a way to disarm it, the outlets upstairs in all bathrooms stopped working and the Tv in the master pretty complicated to work other than that a great time had by all!!!
Property Manager Response:
What a beautiful group! Thank you so much for choosing 360 Blue for your celebration and for taking a moment to share your valuable feedback. We will definitely pass along your suggestions to our property manager and get those issues addressed! Thank you again and we can't wait to have you back at the beach again soon!
March 2016 Stay
Rating:
My family and I celebrated our annual family vacation this year at 27 Running Oak. We had a fabulous time. There were 15 people in our group and the house easily accommodated us. The house is beautiful. The refrigerator and 1st floor air conditioner broke during our stay but both were quickly repaired by 360 Blue. Our only complaint would be the speed of the Internet service, it was very SLOW.
Property Manager Response:
Thank you so much for choosing 360 Blue for your annual family vacation! How wonderful so many of you had the chance to spend a week together in WaterColor. We're happy you called us so we could address your maintenance issues immediately! We will definitely have our maintenance team assess the internet speed ASAP, thank you for the feedback! We hope to have all 15 of you and more back soon! Thank you again!
January 2016 Stay
Rating: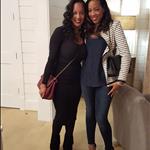 We thoroughly enjoyed our house. 27 ROC was the perfect place to celebrate our birthday (we're twins) with friends. It was absolutely stunning and more than enough room for the 5 couples. The home my high expectations for cleanliness and practicality (re: kitchen items and odds and end you find yourself needing while on vacay). All while being impeccably furnished and containing nothing but high-end finishes and appliances. The Watercolor community is beautiful and close the grocery store and other attractions (beaches, restaurants etc.). We had a couple of minor issues which we handled immediately by the 360 team. Most importantly, we left a duffle bag that contained extremely valuable items. The 360 team contacted us immediately worked to get it back to us the next day with all items in tact. That alone was remarkable. We will definitely be returning to 30-A and will book with 360 Blue again. Trust me you won't want to leave this house... simply amazing!! Thank You!!!
Property Manager Response:
Happy Birthday to the both of you! Thank you for spending your birthdays here with us in WaterColor. We're glad you all enjoyed this home as much as we do! Can't wait to have you all back for another amazing vacation. Thanks again!
September 2015 Stay
Rating: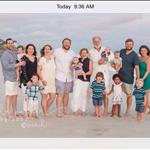 The house and pool are certainly five star. We typically rent a house for a week each year. In prior years Napa Valley, Durango Skiing, Ashville NC all similar to this. Our family has grown to three married kids and eight grandkids under four. We enjoy cooking and double oven and cooktop is the best. My suggestions for improvement: Include plenty of trash bags, coffee filters and toilet paper. There were no kitchen towels or pot holders. The outside grill is top drawer but the tongs, fork, knife and turner were way to short, I could barely work the meat without burning myself. Our vacation was interupted by the dishwashers quitting on us but those kind of thigs just happen. The bikes are great!!!
Property Manager Response:
What a lovely family! Thank you for your feedback. We recently conducted an assessment of the inventory in all our properties to ensure our guests have all the comforts of home. We look forward to having you as our guest again soon!
July 2015 Stay
Rating: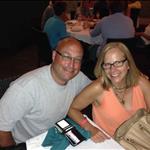 **27 Running Oak**. What a beautiful house....it more than met the needs for our family of 15 as we were celebrating our Mother's 75th Birthday. It was everything as advertised and the enjoyment the kids had in the pool was just icing on the cake. This was our 6th time visiting Watercolor but the first rental through 360 Blue. The concierge service was great in helping arrange for beach chairs etc. We had a few minor issues (dishwasher fuse tripped and a handrail at the top of the third level was loose/falling off the wall upon out arrival) but your staff was very responsive and friendly.....a rep was there within an hour to take care of both issues. We also requested an additional parking pass which was promptly delivered......360's customer service was awesome ! We even teceived a follow up call which was nice ti make sure our needs were addressed. We hope to be back in the near future and will definitely rent through 360 ! Thank you so much for making our vacation such a memorable one! The Meisenzahl F
Property Manager Response:
Thank you for spending such a joyous occasion with us ! We're so glad you all had a wonderful time and enjoyed this beautiful home as much as we do! Thank you for calling our concierge and guest services departments to help make sure everything was perfect for your stay. We're always here and happy to help! We'd love to have you back, thank you!
When you book a stay with 360 Blue, you get access to a world class vacation with the area's most extraordinary eco-tourism adventures and family friendly experiences. We have a variety of activities from half day to full day experiences and we've handpicked every detail – door to door luxury transportation, kid's camps, stand-up paddling adventures and much more! Book your perfect getaway then let our guest ambassadors help you plan your adventures!
Your request has been sent. We look forward to meeting all your vacation needs!