watercolor-65-wisteria-way
WaterColor 65 Wisteria Way
HOME HIGHLIGHTS:

- Brand New Private Pool **Pool heating is available for this property from October 1st through May 1st for $25 per day**

- 6 Passenger Golf Cart

- 4 adult bikes provided

- Propane grill

- Immaculate furnishings

- Screened-in porch with television, outdoor dining table and fireplace

- Crib, highchairs, bed rails

- Beach Toys

- 2 dedicated parking spots. Additional parking can be found throughout the community.

- Complete Clean Linen Participant - ALL linens, including comforters laundered upon every checkout.

EXECUTIVE ACCESS: WaterColor guests staying at this 360 Blue property have complimentary access to 5 award winning community pools, the use of two kayaks or canoes for one hour per day, as well as 20% off stand up paddle boards at the WaterColor Boathouse and, for an additional cost, limited tee time access to award winning Shark's Tooth and Camp Creek Golf Courses, 20% off daily or weekly passes at the WaterColor Fitness Center and 2 tennis courts at both WaterColor and Shark's Tooth Club.

DETAILS: This stunning WaterColor home features a prime location and is amazingly equipped for vacationing families with young children. Recently updated with a crib, two highchairs, removable bed guardrails, and a great supply of beach toys, this home offers everything you need to enjoy an incredible beach getaway with the whole family. Beautiful accommodations include 4 bedrooms, 4.5 bathrooms, and room for 12 guests.

Neutral décor gives a fresh and relaxing vibe to this home's main living level. The open-concept floorplan allows a great flow for guests to enjoy the kitchen, dining, and living areas. Custom bright white cabinetry, marble countertops, and premium stainless steel appliances make this kitchen a dreamy place for preparing family meals. Parents will love the drawer of kid kitchen essentials, including sippy cups, plates, and cutlery. Entertain in style with the built-in wine cooler and wet bar, which is easily accessible from the kitchen and living area. Sink into the lavish living room sofa and unwind with a family movie on the large, mounted flat-screen television.

The screened porch is the quintessential place for a morning coffee and offers a mounted, flat-screen television, an outdoor fireplace, and ample seating. A gorgeous first-floor master suite offers a king bed and a private bathroom with marble finishes, a glass-front shower, and a separate soaking tub. Drop your beach gear in the spacious laundry room, which is equipped with a cabinet of beach toys for the kids.

On the second level are four beautiful guestrooms with a variety of sleeping accommodations, including a new crib for the littlest guests in your group. The luxurious secondary master bedroom features a king bed, a private bathroom with a shower and a tub, and a private balcony with plush furnishings. The queen bed guestroom offers access to the shared bathroom with a marble vanity and a shower. Guests can also enjoy the king bed guestroom with a private bathroom and shower/tub combo or the bunk room, which boasts two built-in twin-over-twin bunk beds and access to a shared bathroom.

SLEEPING ARRANGEMENTS:

FIRST FLOOR:

Master Bedroom: King Bed, Private Bathroom with Shower and Tub

SECOND FLOOR:

Master Bedroom: King Bed, Private Bathroom with Shower and Tub

Guest Bedroom: King Bed, Private Bathroom with Shower/Tub Combo

Guest Bedroom: Queen Bed, Shared Bathroom with Shower Only

Bunk Area: Two Twin over Twin Bunk Beds

**Beach Club Construction Update: We are excited to announce the Beach Club in WaterColor is now open with the completion of Phase 1! The Main Pool and Upper Deck have been completely refurbished, and the Main Pool Deck and Rita Bar now offer additional lounge and seating areas. Although limited, grab-and-go food options are also available. Phase 2 is expected to be completed in the Spring, and will feature two additional pools.
Thank you for entering your review. The review will become available to the system shortly.
Labor Day Weekend
Rating:
The house is amazing, and very well furnished. The beds are extremely comfortable and we really enjoyed the house itself. However, it is not close to the beach at all and the shuttle was very unreliable. It ran Saturday to take us but was very hard to get in contact with to get picked back up. Then Sunday they didn't run it at all because they only had a smaller golf cart and too many people calling.........., and this is Labor Day weekend so a lot of people were stuck without transportation to the beach. I even called before booking to confirm we would have shuttle access and was assured we would — and this is a very busy, popular weekend. We ended up having to get Ubers or hiring a shuttle ourself for our party. With kids it could be really hard, and this is an AMAZING house for families with young kids. This is obviously not the fault of the homeowner and everything by them was amazing! This is the fault of the HOA, but something that definitely needs to be addressed!
Property Manager Response:
We are delighted you enjoyed your stay at 65 Wisteria Way so much! We do apologize about the shuttle issue and have taken your valuable feedback to the HOA as well. Thank you for staying with 360 Blue and we hope to have you back again soon!
July 2019 Stay
Rating:
Incredible week! The house was bigger than expected with great furniture and appliances. The house exceeded expectations and we will be back next summer.
Property Manager Response:
We are so thrilled that you and your family enjoyed your vacation with us in Watercolor at this amazing home! We agree that this is a wonderful house to make lasting memories and we love to hear that the home exceeded your expectations! Thank you for staying with 360 Blue, we hope to see you again soon!
March 2019 Stay
Rating:
Beautiful home with all the amenities we needed for our family. Convenient location to get to Publix, the beach, and downtown Seaside. We will definitely be back again!
Property Manager Response:
Thank you for choosing 360 Blue! We are thrilled to hear that you enjoyed your stay. We hope to see you back again soon!
August 2018 Stay
Rating:
Great location with plenty of space for our entire family!!!
Property Manager Response:
We are so glad that you and your family enjoyed your vacation with us in Watercolor! We look forward to seeing you all again soon!
WE WILL BE BACK
Rating:
I wish there were more stars to give because this one deserves a 10...My oh my how my family LOVES 30A but our visit and stay at 65 Wisteria Way was TOP NOTCH and stole the show! We had the pleasure of staying with another family of 4 so 4 adults and 4 kids (all under 5 and one with special needs), it could not have been better and we even had room for more! The layout is incredible, convenient, and simple. The decor, furnishings, and finishes were beachy, clean, and oh so classy, both indoor AND outdoor. Location location location! It is close to... well... everything... beach, pools, shops, restaurants, PUBLIX . Whatever you want to see, do, or eat is readily available. This house has it all whether you want to cook at home or keep it simple. Perfect fit for any type of gathering! We WILL be back and hopefully VERY SOON!
Manager Response:
We are beyond thrilled to hear that you enjoyed this incredible home. It is truly the perfect place for a relaxing beach getaway. We hope to see you back at the beach soon!
May 2018! 5 Stars!!! Beautiful Home!
Rating:
I love this house!!! There are 3 beautiful porches! The back porch is my favorite. I could spend all day relaxing at this home. But there's so much to do close by...ride bikes to the beach, feed turtles at the pond or relax by the pool. The Dragon Fly Pool is so peaceful. There's also delicious food close by. And for days we cooked at home, it was super convenient to run to Publix. It's right down the street. The floor plan is open so I could cook for the little ones and be with everyone. The kitchen is beautiful and I love the upscale appliances. Would love to visit again soon!
Manager Response:
We are so happy to hear that you loved this amazing home as much as we do. We could not agree more about the porches, simply perfect. Thank you for choosing 360 Blue, we hope to see you back again soon!
June 2017 Stay...A++++++!!!!
Rating:
This was our first visit to Seaside/WaterColor...we rented 65 Wisteria Way for our family vacation (4 couples and 4 kids) on a whim just 6 weeks prior to our arrival date. When we stepped inside this beautiful beach home we were all blown away and felt like we had won the jackpot! Our favorite features in the home were the kitchen (that ice machine!!), the outdoor living space (that bed swing!) and the spacious bedrooms with en suites. And the bunk bed nook was the perfect resting and play space for the kids. We loved the location of the home for the close proximity to the Publix shopping center, short walk to the pool and a short bike ride into town...or a longer bike ride through the other WaterColor properties. We took full advantage of the beach and pool amenities at the WaterColor Inn and the 360 blue bikes that came with the rental. Finally, Gabi and the team at 360 Blue were the consummate concierge hosts answering each and every call and question. We can't wait to come back! Thank you so much!
Property Manager Response:
We are so happy to hear that you had such a wonderful stay in this beautiful home. This incredible community and home provide everything you need for the perfect beach vacation. We loved having you with us and hope to see you back soon!
April 2017 Stay
Rating:
We loved the house, especially the outdoor space! Gorgeous kitchen and bathrooms and a ton of space for our family of 7! Dragon Fly pool was great to have so close, kids loved it.
Property Manager Response:
What a great picture! We're so glad you got to enjoy some beautiful weather while you were with us and that you enjoyed your stay so much! We appreciate you choosing 360 Blue for your getaway, and hope you'll come see us again soon!
December 2016 Stay
Rating: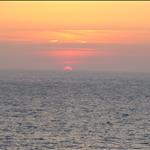 Home was wonderful! Large rooms, great location. Convenient to beach and highway. Looking forward to coming again!!
Property Manager Response:
Such a beautiful photo, winter sunsets on the Emerald Coast are the best! We are thrilled that you had such a great stay! We look forward to having you back soon!
July 2016 Stay
Rating:
our family had a wonderful week and the house was perfect and comfortable. this is our third year on wisteria way and we hope to make it four!
Property Manager Response:
Hi Foregger Family: We also hope you come for your 4th year to Watercolor. Thank you for staying with 360 Blue!
June 2016 Stay
Rating:
We loved this home. The pictures didn't do it justice! The outside area was much larger in person, the bedrooms were perfect and oversized with plenty of bathrooms and space. We loved the kitchen. This house had everything we needed. This home does come with an outdoor shower which is a favorite of ours to be able to wash the sand off after a great day at the beach. A community pool that isn't over crowded is within walking distance which we also loved. We enjoyed the easy access to Publix and seaside. LOVED this house, we will be back!
Property Manager Response:
Hi Bouy Family! Thank you for sharing your experience with us! We are happy to hear you enjoyed the home and all the community amenities! Give us a call when you are ready to plan your next beach vacation!
May 2016 Stay
Rating:
We booked this lovely Watercolor Crossing home for our wedding weekend. The house is absolutely gorgeous and certainly exceeded our expectations! We had plenty of room for all guests and were only a short bike ride away from the beach. We loved having the large screen porch in the evenings. The convenience of the Publix and little shopping center adjacent was really nice as well. I would definitely love to stay here again with a group of friends and highly recommend it!
Property Manager Response:
I'm loving the 360 blue bike selfie! I'm so glad we could take part on your wedding weekend. I'm happy to hear that the property was big enough to accommodate your party. I hope you can come back and stay with us again soon!
February 2016 Stay
Rating:
We brought 2 other couples with us for an adult spring break trip. Could not have found a better home . Plenty of room and the perfect kitchen . Everyone loved the bikes and the Watercolor pool at the Inn. Best times were on the most perfect back porch building a fire and enjoying the wine. Thanks to Dennis LaVergne who owns this beautiful home for allowing us to experience it through 3rd Home. We will be back, Dennis. Many thanks.
Property Manager Response:
Looks like you all had an amazing time! Thank you so much for choosing 360 Blue for your spring getaway. That truly is an amazing home and you can't beat a fire out on that porch. We hope to have you back again soon!
October 2015 Stay
Rating: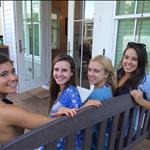 Chaparoned these lovely ladies for a relaxing fall break in your comfortable home. Cooking in your well equipped kitchen wearing your darling aprons we joked and giggled about Desperate Housewives on Wisteria Way! Loved your screened porch and big swing for movie watching at night and for my working vacation while the girls were at the beach during the day. The wifi worked well even with 5 of us on our laptops and the music via cable tv. Thank you for sharing 65 Wisteria Way with us- we will be back!
Property Manager Response:
It sounds like you had a wonderful stay and created memories that will last a lifetime! That really is a wonderful home. We are so grateful that you chose 360 Blue for your fall stay and we hope to see you back soon!
August 2015 Stay
Rating: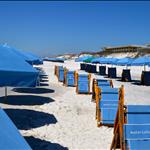 Beatiful home. Perfect in every way. Thank you for opening your lovely home for a comfortable and fun vacation. We had everything we needed and more. We would love to stay with you again. Many blessings!
Property Manager Response:
Thank you for staying with us at 65 Wisteria Way! We're so happy you had a nice and comfortable stay at this home in WaterColor. Come back soon! Thank you!
July 2015 Stay
Rating: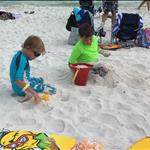 Our vacation rental was amazing and offered plenty of space for everyone in our family. The younger boys loved the fun bunk space while our older boys were happy to have private rooms of their own. We also enjoyed the outdoor screened porch, even with the July heat we were able to sit on the porch with ceiling fans on and relax after a day at the beach.
Property Manager Response:
Thank you Kister Family! We're so happy you and your family had a wonderful vacation here in WaterColor at this beautiful home. Hope to see you back in the near future!
June 2015 Stay
Rating: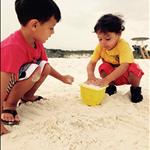 Had such a great time, the bon fire hosted by 360 was awesome!
Property Manager Response:
Cute picture!! Thanks for joining us at the bonfire! Hope to see you there again soon!
When you book a stay with 360 Blue, you get access to a world class vacation with the area's most extraordinary eco-tourism adventures and family friendly experiences. We have a variety of activities from half day to full day experiences and we've handpicked every detail – door to door luxury transportation, kid's camps, stand-up paddling adventures and much more! Book your perfect getaway then let our guest ambassadors help you plan your adventures!