watercolor-93-vermillion-way
Watercolor "Afterdune Delight" 93 Vermillion Way
HOME HIGHLIGHTS

- Private saltwater pool **Pool heating available Oct 1–May 1 for $30 per day**

- Lake views from pool area and balconies

- 2 living areas

- Propane Grill

- 6 adult bikes

- Natural Gas Fireplace

- WiFi

- Elevator is for guest use

- Wood Burning Fireplace on Back Porch

- This property comes with 4 dedicated parking spots. Additional parking can be found throughout the community.

- Complete Clean Linen Participant - ALL linens, including comforters laundered upon every checkout.

Guests staying in WaterColor will have access to the newly expanded WaterColor Beach Club. It features a new main pool and lounge area, second pool deck with additional lounge seating, and third pool with zero-entry, as well an enhanced WaterColor Grill, and new sunset bar, Costa Chica. All have scenic views of the Gulf of Mexico.

DETAILS: Ideally situated in WaterColor's Lake District, 93 Vermillion Way is a three story vacation haven that is sure to impress. Enjoy the home's fabulous outdoor spaces which boast a private pool and views of Western Lake from the patio and multiple balconies. The first floor offers a spacious living area and a patio/grill area which is the perfect spot for entertaining. Upstairs you will find a spacious deck from which you can enjoy more spectacular views of the lake. 93 Vermillion Way includes six bedrooms, six and a half bathrooms, two living areas and exceptional accommodations for up to twenty guests comfortably. When you're ready to explore the area, take the bikes for a cruise around WaterColor's winding paths and trails or head over to neighboring Seaside for fabulous shopping and dining venues. Browse photos and book your next luxury vacation today!

SLEEPING ARRANGEMENTS (Sleeps 20):

FIRST FLOOR:

- Guest Bedroom: King Bed, Ensuite Bathroom With Shower

SECOND FLOOR:

- Guest Bedroom: King Bed, Private Bathroom With Shower

- Guest Bedroom: Two Queen Beds, Private Bathroom With Shower

- Primary Bedroom: King Bed, Private Bathroom With Shower

- Guest Bedroom: Two Twin Over Full Bunk Beds, Private Bathroom With Shower/ Tub Combo

THIRD FLOOR:

- Primary Bedroom: King Bed, Shared Bathroom With Shower & Walk In Closet

- Additional Living: Queen Bed, Private Bathroom With Shower, No Closet

Weddings are not allowed at this home. If this policy is violated, you may be asked to vacate the property and forfeit any rental payments as well as be subject to HOA, community and 360 Blue fines.

Please note: Effective March 15, 2014, golf cart rentals in WaterColor must be made through The Electric Cart Company and will be limited to 60 vehicles throughout the community at any given time. Only one cart may be rented per home and rentals will be granted on a first-come, first-served basis.

*Please note there is construction noise from a neighboring property*

* Living Room Fireplace and 2nd Floor bedroom Fireplace are not for guest use.

* Accordion doors off the living room can't be left open and are not accessible from the outside.

* Nespresso machine is not for guest use.
Thank you for entering your review. The review will become available to the system shortly.
December 2019 Stay
Rating:
We absolutely loved staying in the Vermillion house. We had 10 guests/family members ranging in age from 88-16. Thanks to the elevator the beautiful house made it possible for the grandparents to visit with their grandson on the third floor. It was great to have the bicycles. While we didn't swim in the pool it was so pretty to look out the back window and see the gracious blue water and to be able to light a fire on the back patio. We lobe the open concept and the really terrific kitchens. The mattresses on each of the beds were very comfortable as were the pillows. Our only complaint was the indoor fireplaces didn't work and given that we were there in the winter time that would have been nice. We would highly recommend this property to extended family groups or even a combination of families sharing the property. We particularly love the location just a few steps from the lake!
Property Manager Response:
Suzanne, we are so happy to hear that you enjoyed your stay in WaterColor! We absolutely agree that this gorgeous home provides plenty of space and is in a wonderful location for spending time at the lake. We appreciate your valuable feedback regarding the indoor fireplace and we will be sure to share this information with our entire team. Thank you for staying with 360 Blue and we look forward to hosting you all again soon!
October 2019 Stay
Rating:
Construction next door that we we unaware of. Very noisy during the day. House was spacious and lovely. Pillows were not good. Overall, nice stay, but considering the price, it should have more quiet and comfortable.
Property Manager Response:
Maura, we are so sorry to hear that your stay in WaterSound was anything less than five stars. We understand how frustrating the noise from construction can be and we apologize for the inconvenience. We appreciate your valuable feedback regarding the pillows and we will be sure to share this information with our entire team in an effort to correct this for future guests. Again, we sincerely apologize that your stay was not of the quality you expected. Thank you for staying with 360 Blue and we do hope to see you again!
October 2018 Stay
Rating:
Great spacious house in beautiful location looking over the lake! Quiet part of the community and still walkable to everything. Home was pretty well equipped for our group. We had 6 couples all had comfortable beds and private bath although one couple slept in bunk room and there are no blinds on the window or in the bath. 360 Blue always takes great care of us on our stays! Very accommodating upon our arrival and throughout our stay! Had a great time!
Property Manager Response:
We are so glad that you enjoyed your stay with us in Watercolor! We agree that this home is a wonderful option for a quiet yet fun beach getaway! We are also delighted that your experience with 360 Blue was a positive one and we hope to be able to host you for many years to come!
July 2018 Stay
Rating:
We had a good time at 93 Vermillion Way. Beautiful home and location. We had to cut our trip short due to a death in the family. Thank you for giving us a few days of joy in your home. I do have a couple of comments that you may want to know about. I would have someone go around and clean the property around the house. Lots of trash outside the trash can area, and along the pool fence. Facet on main sink is loose from the marble. Ice maker dispenser in door did not work well and pool door with alarm was awful. I understand why it's there, but we did not have children with us and the alarm the way it is set up made the whole door system unusable. We did have a great time for the days we were there, but I thought you might want to know these things.
Property Manager Response:
We are so glad you enjoyed your vacation with us in Watercolor and we are so sorry for your loss. We hope all is well. We apologize for the issues experienced during your stay and we will be sharing this feedback with our team. We hope to see you again very soon!
June 2017 Stay
Rating:
We had a wonderful time in Watercolor. Our home was spacious with lots of rooms. The home was well equipped. We enjoyed our vacation with our extended family who rented another home close to ours.
Property Manager Response:
Thank you so much for choosing to stay with 360 Blue! We are so happy you enjoyed your vacation in Watercolor! We can't wait for you to come visit us again at the beach!
March 2017 Stay
Rating:
93 Vermillion Way was a great home for our family with 7 children. Thanks for opening up your home to us. I left my dop kit which contained my running watch. 360 Blue notified me and sent it to my home in time for a race the following weekend! Thanks so much The Pruett's
Property Manager Response:
What a great photo! We are thrilled that your family had such a wonderful stay in this beautiful home. We were happy to get your watch back to you. We hope to have you back soon!
August 2016 Stay
Rating:
Fantastic house! This is our first time in Water Color. The whole neighborhood is so quaint and beautiful. The house is huge and really nicely decorated. We had 7 people in our party and had tons of room to spread out. Each room has its own bathroom which is a nice luxury. The kitchen is really big and open to the family room. Overall a great experience. The property management company is very professional and responsive. We had two questions during our stay and they were addressed immediately. Loved it!
Property Manager Response:
What a beautiful photo! We are so excited to hear that you loved this home as much as we do. We enjoyed having you with us and we hope to have you back soon!
March 2016 Stay
Rating:
We are the Bryan's from St. Louis, Missiouri. We had two houses with 360 Blue this year, this one 93 Vermillion Way and 82 Vermillion across the street. In 93 there were four adults and 5 children. They loved the house and all that was there except they were unable to use the pool as it didn't have a heater and it was rather cool during our stay but there's no control over the weather. Going to the beach club, the beach, riding bikes, fishing and playing golf were all of there favorite activities at different times. Across the street in 82 were their cousins so there was a great deal of going back and forth between houses which such fun for all of them. This was our tenth year at Watercolors which we all love and the fourth or fifth time we have rented from you all.
Property Manager Response:
It was such a great pleasure to have you and the extended family stay with us in WaterColor! We couldn't be happier to hear everyone enjoyed themselves and their time together swimming and buzzing through the neighborhood on the bikes! We look forward to having you back for more fishing and relaxing days on the golf course!
August 2015 Stay
Rating: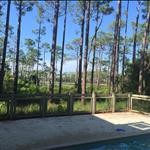 We had a wonderful time ! Beautiful house . The whole family had an amazing time .
Property Manager Response:
What a breathtaking view! Thank you so much for sharing and for staying with 360 Blue!
When you book a stay with 360 Blue, you get access to a world class vacation with the area's most extraordinary eco-tourism adventures and family friendly experiences. We have a variety of activities from half day to full day experiences and we've handpicked every detail – door to door luxury transportation, kid's camps, stand-up paddling adventures and much more! Book your perfect getaway then let our guest ambassadors help you plan your adventures!