watersound-238-salt-box-lane
WaterSound 238 Salt Box Lane
HOME HIGHLIGHTS:

- 250 yards to pool and beach access

- 3 Adult Bikes

- 4 Seater Golf Cart

- Propane Grill

- Fully equipped Gourmet Kitchen

- Beach chairs and Kayak Rentals available

- Screened in porch

EXECUTIVE ACCESS: WaterSound guests staying at this property have complimentary access to the WaterSound Beach Club, 3 community pools (including the 7,000 square ft zero-entry pool at the WaterSound Beach Club), the use of two kayaks or canoes for one hour per day, as well as 20% off stand up paddle boards at the WaterColor Boathouse and, for an additional cost, full access to Shark's Tooth and Camp Creek Golf Courses, the WaterSound Fitness center, and 2 tennis courts at both Shark's Tooth Club and the WaterSound Beach Club.

LOCATION: This home is 2-5 blocks from the beach.

DETAILS: Plan your next vacation at 238 Salt Box Lane, a charming home nestled in the picturesque community of WaterSound. WaterSound Beach is a 256 acre private, gated, neighborhood beach community located directly on the Gulf of Mexico between Seaside and Rosemary Beach. This quaint and cozy beach cottage is conveniently nestled near all the amenities of the area. Situated about 250 yards to the pools (DuneSider Grill serving lunch poolside in the summer season) and beach, this home is in the perfect location.

SLEEPING ARRANGEMENTS (Sleeps 6):

FIRST FLOOR:

- Master Bedroom: King Bed, Private Bathroom With Separate Shower and Tub

SECOND FLOOR:

- Master Bedroom: King Bed, Private Bathroom With Shower/Tub Combo

- Living Room, First Floor - Queen Sleeper Sofa

AMENITIES INCLUDE: 3 adult bikes provided. Complete Clean Linen Participant - ALL linens, including comforters laundered upon every checkout.

360 BLUE STAFF & SERVICES: Exclusive Guest Experiences, Concierge Services, Grocery Delivery, Private Chef & More (Extra costs & advanced notice may be required)

Golf Carts: IMPORTANT INFORMATION BELOW.

- Unfortunately due to HOA rules the guest will not be able to rent golf carts and will not be able to bring their own golf cart.

- If the home you are renting has a golf cart provided by the owner then please be aware of the golf cart rules and regulations.

- If we have not received the proper insurance and driver's license information then YOU WILL NOT BE ABLE TO USE THE GOLF CART.

- Lastly, if a person without a valid driver's license is found to have operated the golf cart provided, or is found driving in a reckless manner then the guest will be fined a $750.00 charge to the account provided on the reservation.
Thank you for entering your review. The review will become available to the system shortly.
February 2019 Stay
Rating:
Great cottage with beautiful pictures and amenities!!!
Property Manager Response:
We are so glad you liked it! Thank you for staying with 360 Blue, we hope to see you again!
December 2018 Stay
Rating:
We enjoyed our stay at 238 Salt Box Lane, except for one big problem. We came to the beach to dine and watch the bowl games, but were extremely upset that the cable service did not have the high definition signal for the ESPN channels, which aired practically all of the bowl games. You could hardly see the ball in the air with the low-res picture. I believe that anyone would have the expectation of getting a high definition signal on a high definition tv. Although the 360 Blue staff jumped through a lot of hoops to try to get us the signal, their efforts were unsuccessful, making the weekend a big disappointment.
Property Manager Response:
We apologize for the frustration you had during your stay. Unfortunately, each home is equipped with their own cable package and we at 360 Blue have no control over what channels the home has or does not have. However, we will be sure to share your valuable feedback with our team and we thank you for staying with 360 Blue!
December 2018 Stay
Rating:
Lovely stay at Watersound, the home was so charming, comfortable and clean. Enjoyed sampling local restaurants such as the Hub and Old Florida Fish House. Great morning coffee at Kahve and Cream. Perfect family getaway or couple retreat. Didn't want to leave and will definitely be back!
Property Manager Response:
We are so delighted that you enjoyed your stay with us in Watersound at this wonderful home! We agree that it is in a great location so close to so many excellent dining and shopping options! Thank you for staying with 360 Blue, we hope to see you all again soon!
Fall Break
Rating:
Our family booked the location for accessibility to the beach and the 30A venue. The accommodations were just what we expected - terrific! Close to everything by bicycle and very comfortable. We love the porches which are so peaceful and relaxing for reading or people watching. The kitchen has everything you need and plenty of bathrooms so your not waiting on anyone. This rental is very cozy and my kids did not want to leave. We will definitely book again.
Manager Response:
We are beyond thrilled that you and your family enjoyed your stay with us in Watersound! We agree that this community and this home are located in a beautiful area that allows for a relaxing and fun getaway! Thank you for staying with 360 Blue, we hope to see you again soon!
February 2018 Stay
Rating: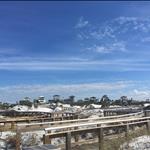 Had a great week at 238 Saltbox Lane in WaterSound!!
Property Manager Response:
Thank you for choosing 360 Blue! We enjoyed having you with us and would love to see you back soon!
May 2014 Stay
Rating: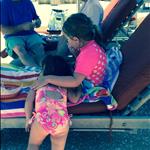 What a lovely home! We had a wonderful time in the watersound community and especially enjoyed the convenience of the golf cart. Thanks for a very memorable vacation. We look forward to returning to 238 Salt Box Lane!
Property Manager Response:
What an excellent depiction of sisterly love! Adorable photo! This home truly is positively stunning and we are so glad that it was such a perfect fit for you and your family. We love to be a part of amazing family memories, so reviews like this one couldn't make us any happier. Let us know when you're ready to return for your next family beach adventure! We can't wait to have you back!
November 2013 Stay
Rating: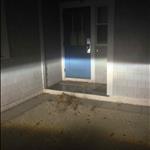 We have rented another cottage on Salt Box, but chose this location due to the golf cart. We were so disappointed when it would barely go. We even hsd to push it up the small hump on driveway. We were greeted by a big pile of leaves on back door. The cottage claims to sleep 6 but there is only room for 3 in the living room. One very uncomfortable love seat and one chair. We were only given a total of 6 washcloths for a seven night stay. I do not find this satosfactory. The interior was clean, but just average.
Property Manager Response:
We appreciate your review so much! We value the feedback of our guest very much. We are also sorry to know you had troubles and found issues with the property. Please in the future call us if you find anything less than perfect. We are here 24/7 to help!!! These issues will be addressed for future renters.
September 2013 Stay
Rating: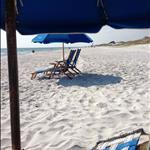 This was our first stay at Watersound and it didn't disappoint. We loved the use of the golf cart. It made the trip to the beach so much easier and convenient! Im not sure we would have walked the distance without it. The only complaint was that the wi-fi was very unreliable! On and off again and mostly off (ipads and iphones). The cottage very comfortable and nicely furnished. Would return!
Property Manager Response:
Thank you so much for you review. We are so glad you guys decided to stay with us this home is perfection at its best. We can't wait to have you all back soon! We miss you already.
June 2013 Vacation
Rating: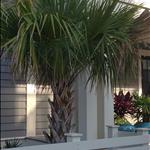 Watersound continues to be lovely year after year. But after staying in a different house the past two summers, we were a tad disappointed in this cottage. Nothing major just missing some of the conveniences (hooks in bathrooms for wet clothes, dvd player in upstairs bedroom) that we were used to at other house. The upstairs bed is said to be a king but it is really 2 twins pushed together which isn't the most comfortable. And the DR table is about to wobble over! Also, we were disappointed in the management as well. The house wasn't cleaned very well (old orange peel in kitchen, spider webs in window) and we were missing towels in the 2 downstairs bathrooms. After a call reporting this, towels delivered promptly...and dropped in a pile in our kitchen???!!? And after receiving an email from 360 at check out, I followed up stating we had left an item at the house. I still haven't heard back weeks later!!! All in all, we had a lovely vacation - the location and beach continue to be perfect. Just would expect
Property Manager Response:
Thank you so much for your feedback! We value feedback from our guest more than words could ever express. I am sorry to hear you had troubles, the issues have been addressed with all departments and will never be a problem for you in future vacations with us. Thank you so much for your feedback again and we hope to see you back at the beach as soon as possible.
June 2013 Vacation
Rating: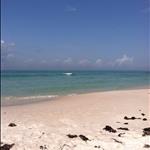 As always, Watersound Beach was absolutely beautiful. We have been vacationing here for the last 6 years, hopping around from vacation home to vacation home. I never worry about the cleanliness or the accomodations when renting a 360 Blue property. The cottage was clean, bright, and just as advertised. The only complaint our family had concerned the upstairs king bed. The bed is actually 2 twins pushed together, which at times was uncomfortable for one of our three children. All in all, we will return, as always!
Property Manager Response:
Thank you so very much for your review and your feedback! We value you and your family more than words can ever express. We can't wait to have you guys back!