Rentals in category: Big Green Egg Grill
amenity: Big Green Egg Grill
amenity: Big Green Egg Grill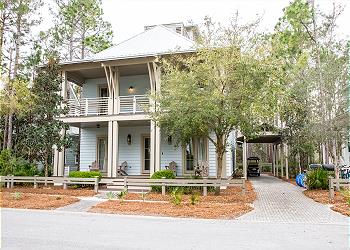 6 Bedrooms
|
6½ Baths
|
Sleeps 16
Rate starting at $711
Forest District
The perfect home for two families with two large matching masters and plenty of extra bedrooms plus a 6 passenger street legal golf cart.
(8)
(8)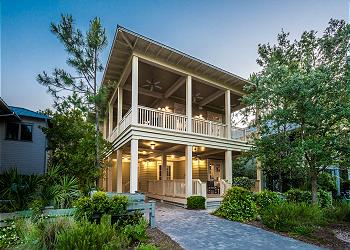 4 Bedrooms
|
4½ Baths
|
Sleeps 12
Rate starting at $504
Camp District
425 West Lake Forest is a charming 4 bedroom home located in the Camp District of WaterColor. This fabulous abode features a reverse floor plan, pine hardwood floors, and first and second floor wrap around porches!
(18)
(18)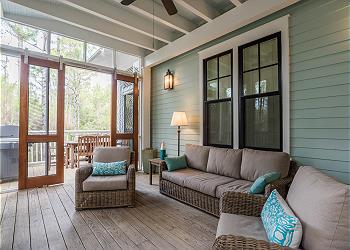 4 Bedrooms
|
3 Baths
|
Sleeps 8
Rate starting at $444
Camp District
70 Red Cedar Way is located on a beautiful lot with mature trees and great outdoor space, making this an unforgettable vacation location!
(1)
(1)