Rentals in category: Theater
amenity: Theater
amenity: Theater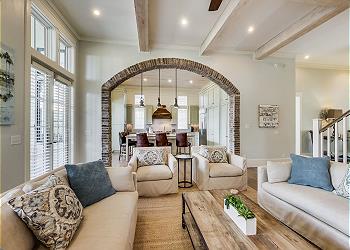 5 Bedrooms
|
7½ Baths
|
Sleeps 18
Rate starting at $818
Lake District
120 Flatwood Street is a magnificently stately home, with its architecture and special features, making this an unforgettable vacation destination!
(12)
(12)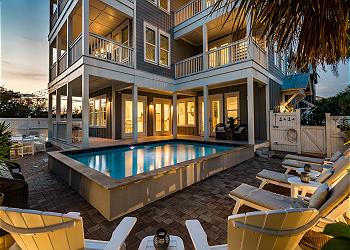 10 Bedrooms
|
10 Baths
|
Sleeps 30
Completed in 2015, this luxurious home on Sandy Shores has all of the features for a fabulous, relaxing vacation. Just steps from the beach, this is a one of a kind home with enough bedrooms and living areas so even large groups feel relaxed and uncrowded.
(9)
(9)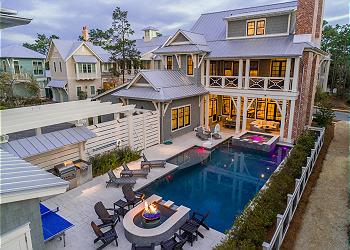 6 Bedrooms
|
6½ Baths
|
Sleeps 16
Rate starting at $1,245
Lake District
Spend your next vacation at, "Vermillionaire" this spectacular WaterColor home is sure to impress. 46 Vermillion Way boasts the largest private pool in WaterColor, indoor fireplace and a carriage house! Check availability and book today!
(21)
(21)