WaterSound West Vacation Rentals
Known for its charming coastal New England architecture, award-winning pools, and stunning boardwalks winding through the rolling dunes of the Emerald Coast, WaterSound is as much a state of mind as a destination. It's this unique integration of extraordinary amenities and natural beauty that lies at the soul of this one-of-a-kind gated, golf-cart-friendly community. The turquoise waters of the Gulf and sugar-soft white sand beaches are just steps away, while the natural beauty and indigenous wildlife of the Emerald Coast are everywhere. Looking to be entertained? The Hub at WaterSound is a happening live music hot spot, featuring shopping and incredible food – from burgers to seafood to smoothies. The celebrated communities of 30A, including Alys Beach, Rosemary, Seagrove, Seaside and WaterColor, are right out the front gate.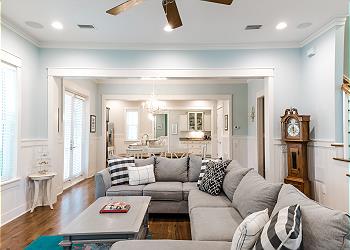 5 Bedrooms
|
4½ Baths
|
Sleeps 12
Rate starting at $604
West Beach
This brand new home offers all the luxuries of Watersound West Beach. The home is 3,300 square feet and provides plenty of space for a large group or family. Browse photos and video to see if this is the perfect spot for your next stay on 30A
(1)
(1)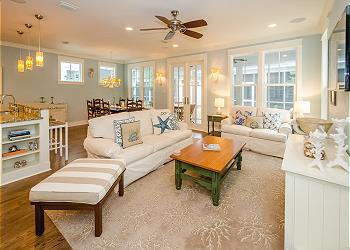 4 Bedrooms
|
3½ Baths
|
Sleeps 10
Rate starting at $456
West Beach
25 Full Moon has four bedrooms, of which two are masters; one on the main floor and one on the second floor.
(5)
(5)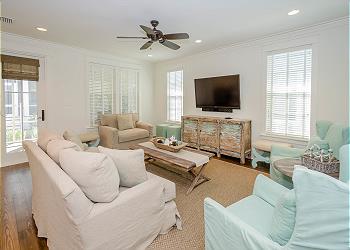 3 Bedrooms
|
3½ Baths
|
Sleeps 8
Rate starting at $552
West Beach
20 Quarter Moon Lane is a cute and cozy coastal cottage in Watersound's West Beach district. This wonderful home has two stories and sleeps up to 10 people comfortably.
(4)
(4)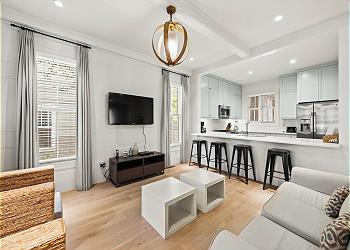 3 Bedrooms
|
3½ Baths
|
Sleeps 8
Rate starting at $392
West Beach
This beautiful home is located in a charming neighborhood, making this an unforgettable vacation location!
(4)
(4)