Seaside, FL Vacation Rentals
Perhaps the most well-known community on 30A, the master-planned community of Seaside has been a mecca for year-round entertainment since the late 1990s, following its fame as the location for the movie, The Truman Show. Seaside is a collection of charming cottages centered around the Seaside Square and beautiful beaches of 30A. It was the first product of the New Urbanism movement, intended to capture the feel of an old-fashioned beach town with a buzzing and fun social atmosphere that cannot be duplicated. There isn't a home in Seaside that is more than a short bike ride from some of the most beautiful beaches in the world, accessible via private neighborhood accesses. The beaches are located directly in front of the Seaside Square, filled with restaurants, unique shops, and Airstream food trucks. From movie and theater performance on the Lyceum Lawn and the Saturday-morning farmer's market held throughout the Summer, there is fun to be had for all ages. Whether you are looking for a vacation rental home for the family or a cozy condo in Seaside to rent for just a few guests, there's a home to fit your needs.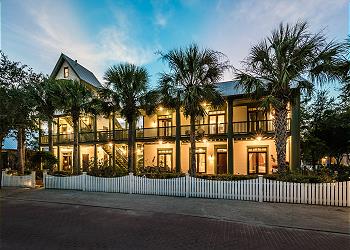 5 Bedrooms
|
7 Baths
|
Sleeps 18
(3)
(3)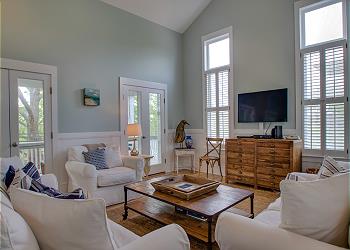 3 Bedrooms
|
2½ Baths
|
Sleeps 10
Plan your next beach vacation at My Three Sons, a fabulous beach cottage in the picturesque community of Seaside. With fabulous porch spaces and close proximity to all amenities, this 3 bedroom home has everything you need for a fabulous beach retreat!
(13)
(13)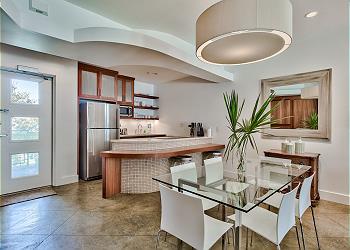 2 Bedrooms
|
2 Baths
|
Sleeps 6
(4)
(4)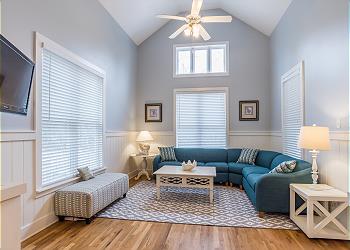 4 Bedrooms
|
2½ Baths
|
Sleeps 10
Enjoy all that Seaside has to offer at this charming, four bedroom beach cottage located across from Forest Street Park. Explore the area on the 4 adult bikes provided and enjoy easy access to all of Seaside's wonderful venues.
(5)
(5)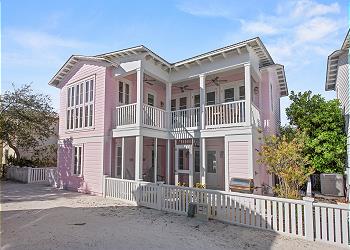 3 Bedrooms
|
3 Baths
|
Sleeps 8
Explore Seaside's boutiques and dining options when you stay at "Sisters Three by the Sea." This Seaside home is 1,650 sq feet and offers fabulous Gulf views.
(9)
(9)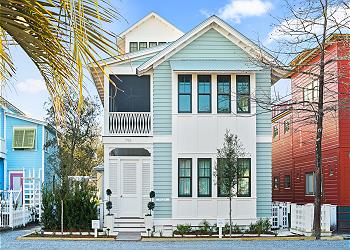 4 Bedrooms
|
4½ Baths
|
Sleeps 12
(5)
(5)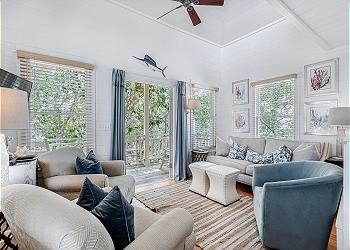 2 Bedrooms
|
2 Baths
|
Sleeps 6
(3)
(3)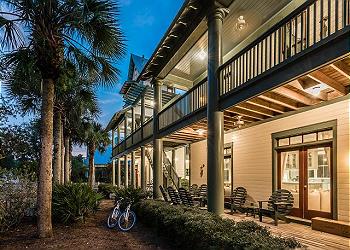 3 Bedrooms
|
3 Baths
|
Sleeps 12
(2)
(2)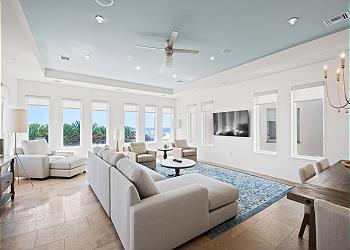 4 Bedrooms
|
3½ Baths
|
Sleeps 12
(3)
(3)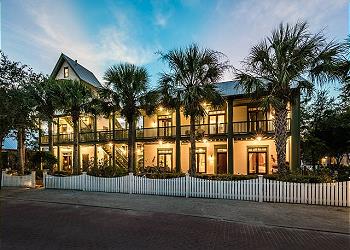 2 Bedrooms
|
2 Baths
|
Sleeps 6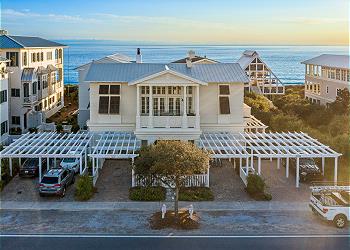 4 Bedrooms
|
4 Baths
|
Sleeps 9
(5)
(5)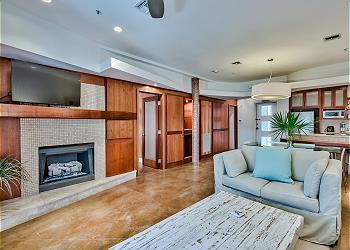 2 Bedrooms
|
2 Baths
|
Sleeps 6
(3)
(3)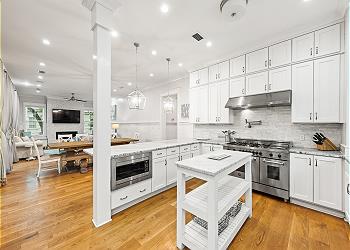 6 Bedrooms
|
6½ Baths
|
Sleeps 18
(3)
(3)
3 Bedrooms
|
3 Baths
|
Sleeps 10
(7)
(7)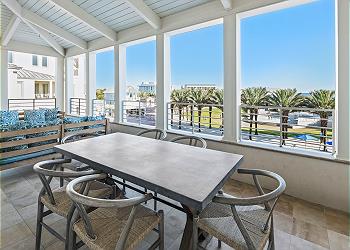 3 Bedrooms
|
3 Baths
|
Sleeps 14
(12)
(12)